Samsung has unveiled a concept design for a very bizarre accessory for its Galaxy Tab 10.1 tablet. Teaming up with 14 Bike Co. it has devised a way of carrying your device securely while riding a custom-built bike.

A carbon fibre-mounted clip running under the crossbar of the bicycle allows you to dangle the tablet between your legs for easy access while on the move. Samsung claims it can also be clipped and unclipped easily from the mount.

If it passes through the concept stage, the bike and the tablet can be bought as a pair, though details on pricing have yet to be revealed.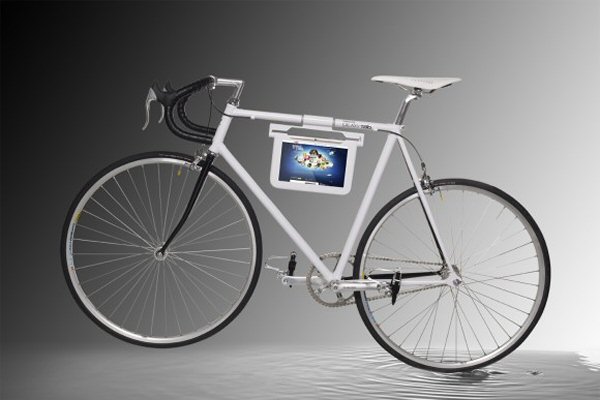 We guess a trip around East London would not be the smartest of ideas. Fancy taking your tablet for a ride?