Probably one of the most interesting new products showcased at the Asus Zenvolution press conference was the Asus Zenbo. This smart companion robot was designed to fit in with Asus Chairman Jonney Shih's ambition "to enable robotic computing for every household". It is designed to smartly "provide assistance, entertainment, and companionship to families," but is it much more than a smartphone on wheels?
Asus opened its Zenvolution presentation with the Zenbo and has released a lengthy commercial to show off its value in a busy household, above. In the feature Zenbo is seen to relieve household stress of by reminding people of various appointments/scheduled events, monitoring for safety issues, plus smart home integration. Furthermore you see Zenbo interface with popular online services such as video calling, social media, shopping, and media/video streaming.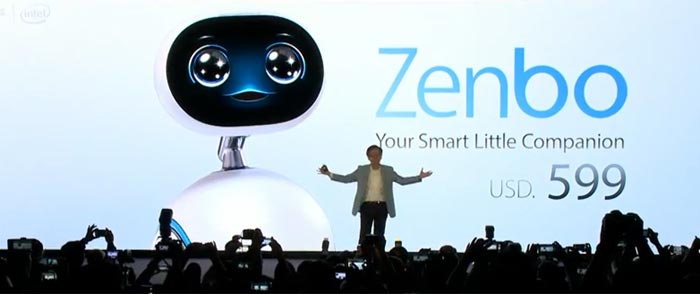 Zenbo seems to be able to recognise different people in the household to help it provide appropriate reminders. The camera allows Zenbo to take photos and videos and so on. Other functionality demonstrated in the video is of Zenbo reading a story and playing quizzes with children, alerting family members when grandpa takes a fall in the study, video conferencing, and playing music and videos. Smart home elements controllable and monitorable via Zenbo include the likes of lighting, TVs, air conditioners, security and more. Users direct Zenbo with natural spoken commands and Zenbo can respond with a spoken voice too.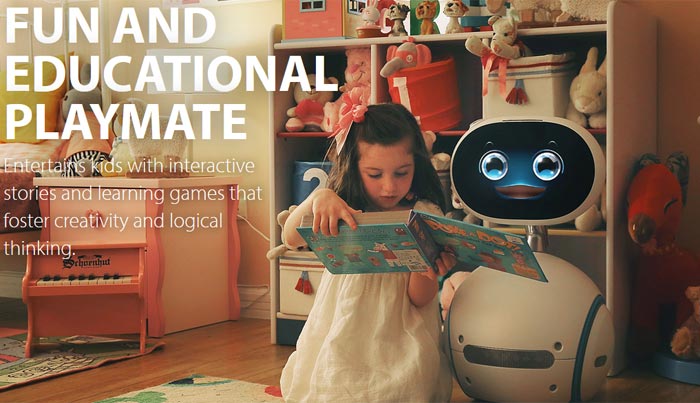 Asus has begun a free Zenbo Developer Program with access to the Zenbo SDK and provide further information.