IKEA has introduced a range of motorised seating/standing desks as part of its BEKANT range. The new range is said to be "relatively affordable". Users simply adjust the desk height via a pair of up/down buttons which wrap from underneath to the user edge of the desk.
Research shows that people in seated professions, desk jockeys and traditional PC gamers are at greater risk of a number of lethal and chronic conditions such as heart disease and diabetes. Leicester and Loughborough University scientists studied data from almost 800,000 people and concluded that – even if people exercise – spending a lot of your time sitting down is just bad for you.
The researchers suggest a number of ways to break up a deskbound day, for example, by having "standing meetings," lunchtime walks, using the work laptop atop of a filing cabinet in the office and so on. Basically people are encouraged to swap out some of their sitting time for standing or walking time. Therefore a motorised seating/standing desk sounds ideal for swapping sitting time with standing without impacting your productivity.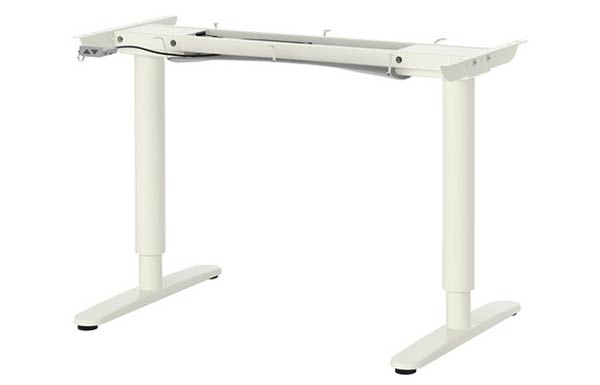 The cheapest motorised BEKANT desk is £445/$479 and is a simple 120cm long rectangle shape but for a little more you can buy a 160cm model with a curved corner (left or right) shape. The main cost is obviously in the stand mechanism.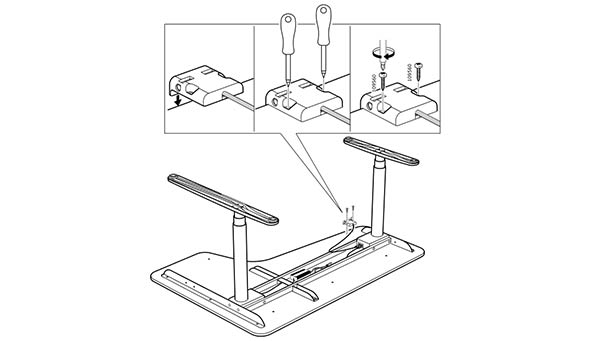 Focussing upon the mechanism, it allows you to adjust the desk height electronically from 65cm to 125cm. The desk as a whole has a 10 year guarantee, which is reassuring. There's a cable management net just under the desk top. Buyers can choose from a wide variety of top and leg colour combinations. Legs can be either black or white and the desk top can be birch veneer, oak veneer, black or white with black or white edging.
Do any HEXUS readers already benefit from using a standing desk?