The record for the world's highest efficiency concentrating conversion solar cell has been broken by Sharp Corporation. The Japanese electronics company achieved a solar cell conversion efficiency of 44.4 per cent using a concentrator triple-junction compound solar cell.

Sharp's compound solar cells utilise solar absorption layers made from compounds of multiple elements, to make the most of the available sunlight spectrum. Light is focussed upon these cells by a lens-based concentrator above them.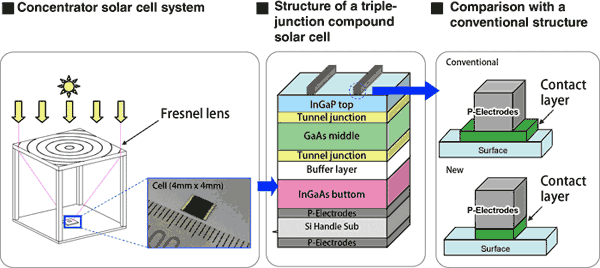 Sharp achieved its world record efficiency figure using proprietary technology in the shape of its three light absorption layers which includes indium gallium arsenide in the bottom layer. The measurement of the world record conversion efficiency was confirmed by the Fraunhofer Institute for Solar Energy Systems in Germany.
(Almost) transparent solar cells built into smartphone screens
In other solar power news a French startup has made prototypes of an almost transparent solar cell panel made to fit in front of a smartphone touchscreen. The firm, SunPartner, says that its screen overlays are 82 per cent transparent and it is aiming to achieve a 90 per cent figure.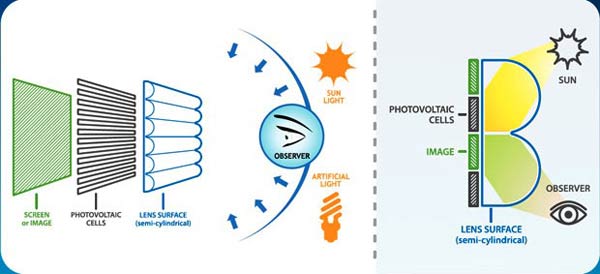 SunPartner says that three manufacturers, including Nokia, are working with it in testing the technology. The solar panel and electronics would only cost "a couple of dollars" to incorporate into existing designs while adding about 20 per cent to battery life in day-to-day use. The solar cells in the prototype are said to provide enough power for the phone to idle indefinitely whilst in daylight.