Jonathan Ive, head of design at Apple for the last 15 years, today became Sir Jonathan Ive. He was recognised for his services to design and enterprise. Sir Jonathan started working for Apple in 1992, when the company was in a much different predicament to what it is in now. He has been involved in the design and development of all the popular Apple devices we know and use today.
In 1998 Apple was close to bankruptcy with its main market of desktop publishing being invaded by cheaper and faster Windows machines. Then the iMac came out and was an instant consumer hit, with considerable acclaim, described by Forbes Magazine as an "industry altering success". Indeed it was different, and shock-horror, didn't have a floppy disk drive but had some new fangled ports called USB ports. In 2001 the iPod was launched, and other iconic "I" products followed like the iPhone and iPad. However we must not forget the other great looking (and working) Apple products like the PowerMac and PowerBook created under Sir Jonathan's design stewardship.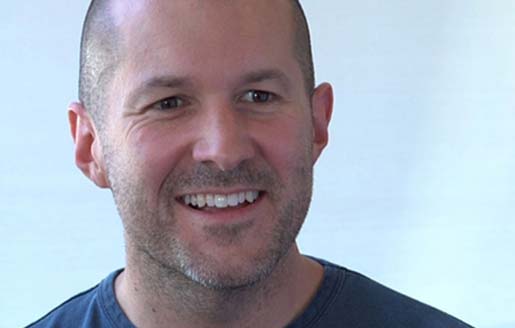 Today he took part in a rare interview with the Daily Telegraph and talking about his designs and knighthood he said "All I've ever wanted to do is design and make; it's what I love doing. It's great if you can find what you love to do. Finding it is one thing but then to be able to practise that and be preoccupied with that is another. I'm very aware of an incredible tradition in the UK of designing and making, and so to be recognised in this way is really wonderful."
Also in an accompanying Telegraph article he talks about how difficult it is to design products that are simple, he says of the task; "Our goal is to try to bring a calm and simplicity to what are incredibly complex problems so that you're not aware really of the solution, you're not aware of how hard the problem was that was eventually solved."
What is the future going to look like for Apple designs? Sir Jonathan says "What we're working on now feels like the most important and the best work we've done." He adds, in typical Apple hush-hush style, "…which of course I can't tell you about."
However if you are interested in design and haven't seen the old Gizmodo article 1960s Braun Products Hold the Secrets to Apple's Future I thoroughly recommend it.