Amazon launched a raft of new Alexa-powered devices yesterday. It introduced the all-new Amazon Echo and Echo Plus, launched the Echo Spot, and told us about the upcoming Echo Connect and Echo Buttons (scroll down). Last but not least Amazon updated its Amazon Fire TV with 4K Ultra HD and High Dynamic Range (HDR).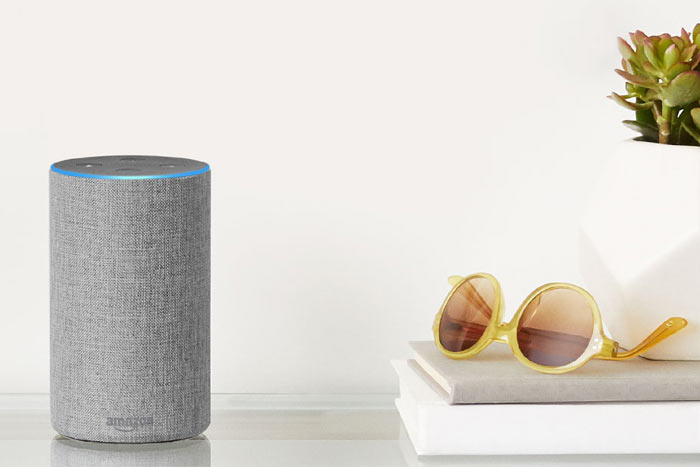 The signature Echo device, the all-new Amazon Echo, now comes with a lower price and is shorter than the original device. It will be made available in a number of shell colours and fabric finishes fitting in with your home. Choose from charcoal, sandstone, heather gray, oak veneer, walnut veneer, and silver. Inside, Amazon has equipped an all-new speaker architecture, a dedicated tweeter, a 2.5-inch down-firing woofer, and Dolby processing to deliver crisp vocals and dynamic bass. It costs £90 in the UK ($100 in the US), and you can buy three and save £50/$50.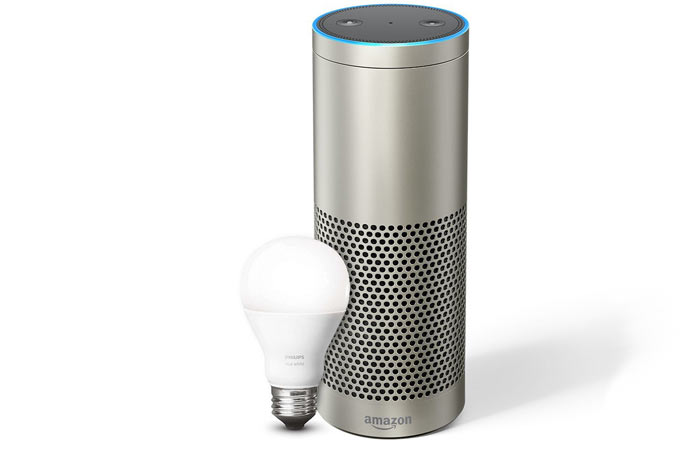 Amazon's Echo Plus retains the cylindrical metallic perforated smart-hub design you will know, and perhaps admire. It features enhanced 360-degree omni-directional audio, with Dolby processing and will cost £140 ($150) with a bundled with a Philips smart lightbulb.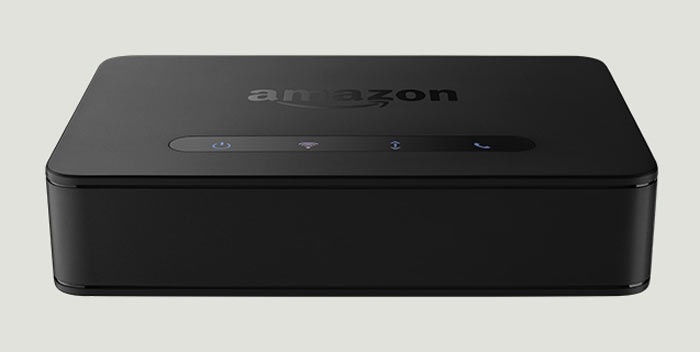 Echo Connect is a new Alexa accessory that turns your Echo into "a high quality, hands-free speakerphone for your home phone line". It works with your existing landline or VOIP service(s) to provide hands-free calling to anyone in your contacts list. This device connects to your home Wi-Fi network and home phone jack or VoIP adapter. The Echo Connect will arrive early 2018 in the UK and Q4 2017 in the US, I don't have UK pricing yet but it's listed at $35 in the US.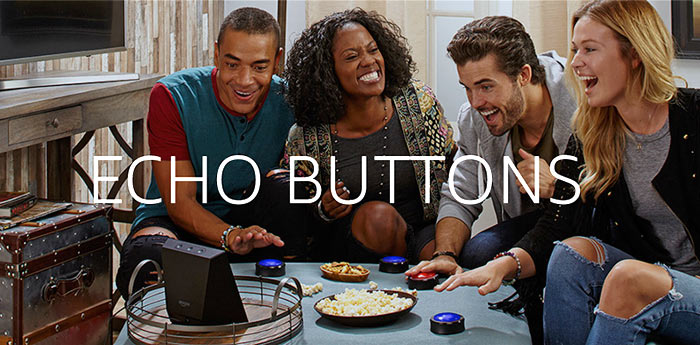 Echo Buttons are new devices that allow you to play games with Alexa. Amazon says that the buttons can illuminate and be pressed to trigger a variety of multiplayer and interactive game experiences. Alexa skills will start to work with the buttons and games such as Trivial Pursuit from Hasbro, Sounds Fun with Mike Epps, Buzzer Beater Basketball Trivia with Karl-Anthony Towns, Fourth Down Football Trivia with Philip Rivers, Full Count Baseball Trivia with Buster Posey from Ground Control, as well as Beat the Intro from Musicplode will become available ahead of the Xmas season. An Echo Button twin pack will cost £19.99 ($19.99).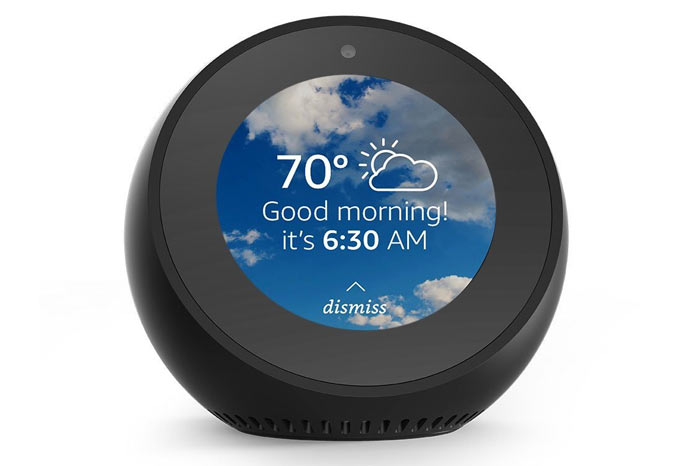 The new Echo Spot combines a smaller size Echo with a screen, so Alexa can show you things. Amazon reckons it will be great for the bedside table, office desk, side table, or kitchen counter. The angled screen makes it particularly suitable as an 'alarm clock' that can control your smart home and show you weather forecasts and news summaries, for example. Its built-in 2W speaker doesn't rival the larger Echo speakers but it can connect to other speakers via 3.5mm jack or Bluetooth. Amazon reckons it will be good for calling, or video calling with its quad-mic system and camera. This device will be priced at $129.99 from December in the US. I don't have UK availability or pricing to share.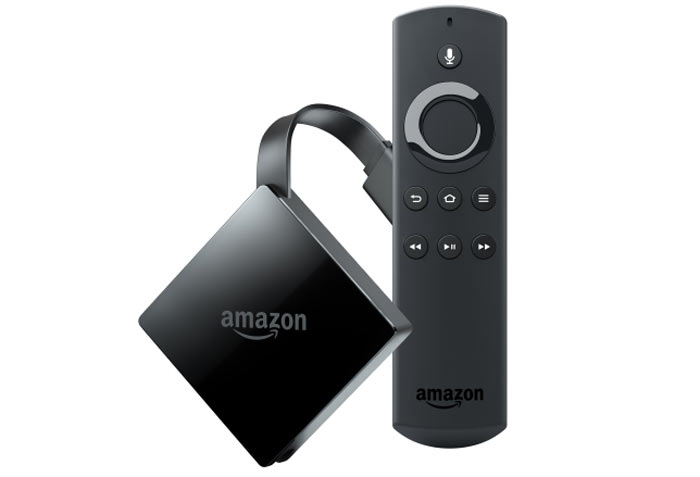 Amazon's Fire TV box has been updated too. Headline features are its support for 4K Ultra HD and High Dynamic Range (HDR) shows. Furthermore, its Alexa integration with Alexa Skills makes voice commands and voice searching a cinch. Inside you will find an Amlogic S905z quad-core up to 1.5GHz with 4x ARM A53 cores @ 1.5 GHz, and ARM Mali 450 GPU, paired with 2GB RAM, and boasting dual-band, dual-antenna Wi-Fi (MIMO) plus BT 4.1, HDMI out and micro-USB power in. An optional Amazon Ethernet adapter is available. The new soap-on-a-rope format device, with voice remote, becomes Amazon's most affordable 4K streamer yet at $69.99 (£69.99) released on 25th Oct in the US and over this side of the pond.