Amazon has just taken the wraps off a new Alexa-powered device for our 21st century homes. The Echo Look is another Echo variant, this time accompanied by a depth sensing camera. The combination might leave you scratching your head regarding the synergy, the usefulness, of such a device but Amazon has an idea - it is marketing it as a 'style assistant'.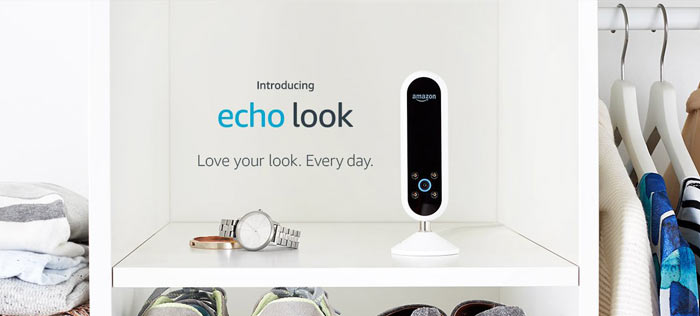 Available exclusively by invitation (for $199), the Amazon Echo Look seems to prefer to reside in your boudoir. Echo Look users will "love your look - every day", reckons Amazon, as Alexa rates the various outfits you try on before heading out on everyday social occasions.
The Echo Look includes built-in quad LED lighting array and a depth sensing camera. Users can activate the camera by voice as they pose and post process the depth-of-field adjustable images to blur backgrounds and make you and your outfits 'pop'. Combined with your smartphone you can get a live all round view of your outfit and take photos (or videos) from any angle.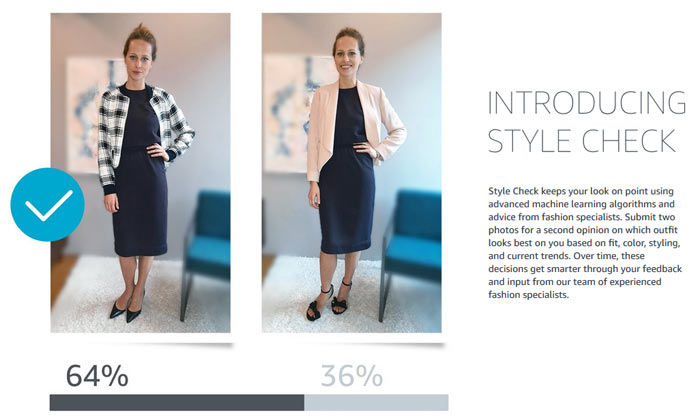 Style Check leverages some of Amazon's Alexa deep learning AI nouse - distilled from 'fashion specialists'. This app works with the Echo Look to compare two outfits and rates them for you - so you can always go out with your best look. In addition the app can compile a 'style book' charting your daily outfits chronologically.
When I first saw this news and trailer I was expecting some kind of retail integration - plus the leveraging of virtual fitting room technology, like Metail. Perhaps this is something Amazon will look into at a later date because it has a history of offering reasonably priced tech platforms that encourage users to buy its other retail wares.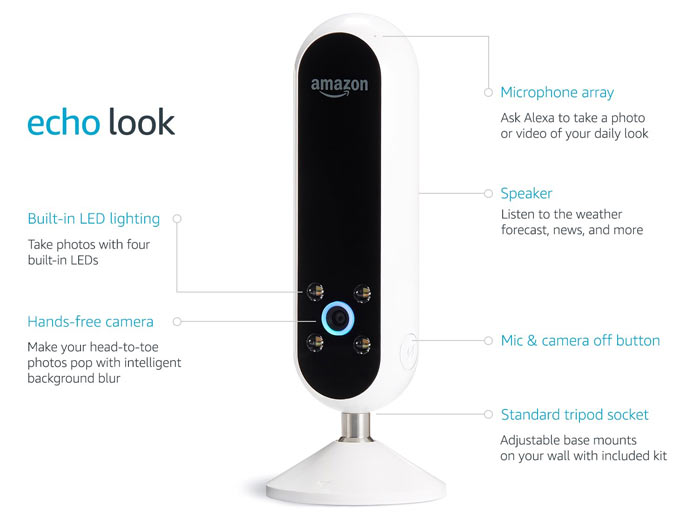 The Echo Look can still deal with all the functions and commands previous Alexa smart home devices are capable of: so you can check news, weather, set reminders, play music, adjust lighting and so on too. Perhaps readers can suggest a more worthy use for the combined AI assistant and depth camera than a personal fashion stylist.