A new video gaming show entitled Go 8 Bit will be on air starting from 5th September. Broadcast on the Dave channel, the show will be hosted by comedian Dara O'Briain and feature "competitive and hilarious gaming contests".
The weekly 6-part series will feature team captains "gaming geek Steve McNeil and gaming cynic Sam Pamphilon" with a supporting celeb guest each. As O'Briain looks on, McNeil and Pamphilon will compete in their favourite computer games. In the first week the guests are former England goalkeeper David James square off against comedian and writer Susan Calman, and among the competitive bouts you will see the panel fight though a marathon bout of Tekken. The producers reckon that such a spectacle will be essential viewing "for gamers and non-gamers alike".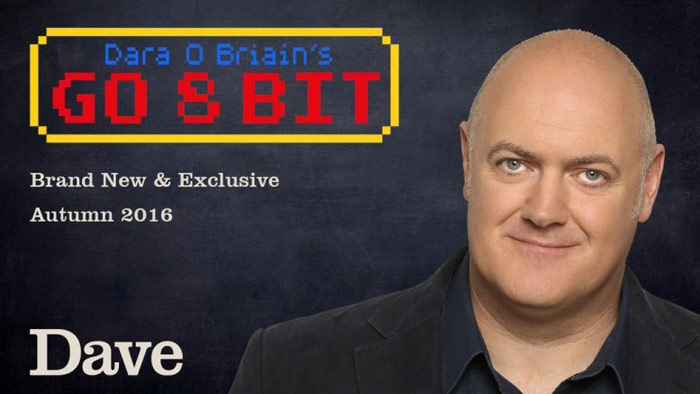 Gaming expert, and ex-EuroGamer writer, Ellie Gibson will provide gaming industry and gaming tech insight to fill in the gaps and generally support host Dara O'Briain .
Since it's a 6-part series with two special guests per show, there will be a further 10 guest featured over the weeks and these include panel show favourites such as: Russell Howard, Bob Mortimer, Rachel Riley, Jason Manford, Dave Gorman, Marcus Brigstocke, Gina Yashere, Ed Byrne, Josie Long and Holly Walsh.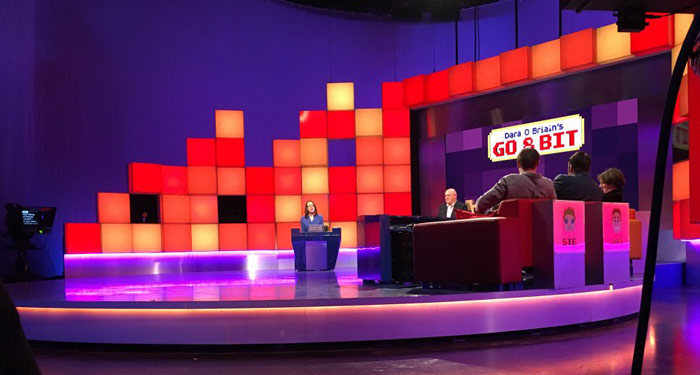 Above we mentioned fighting game Tekken as one of the games featured. For the sake of a wide demographic interest games will span a wide range of eras and platforms. Some of the oldest video gaming titles such as Pong and Tetris will feature, mobile games will too, but it won't be all arcade or casual - modern tiles like Star Wars Battlefront and the FIFA series will form part of the competitive landscape.
If you want a clearer idea of how the show might work you can look at the video clip embedded below. McNeil and Pamphilon did a Go 8-Bit live stage show during Edinburgh festival a couple of years back. The new TV show, coming to Dave soon, will likely share several features in its makeup and presentation.