The BBC announced yesterday that it has started to roll out 30 day availability for programmes listed on BBC iPlayer and BBC iPlayer Radio. Until now, and since its launch in 2007, programmes had only been available to catch up with and stream/download for a standard 7 day period (one exception to the 7 day limit was a small range of 'series catch-up' shows). We first heard about these plans to extend programme availability a year ago.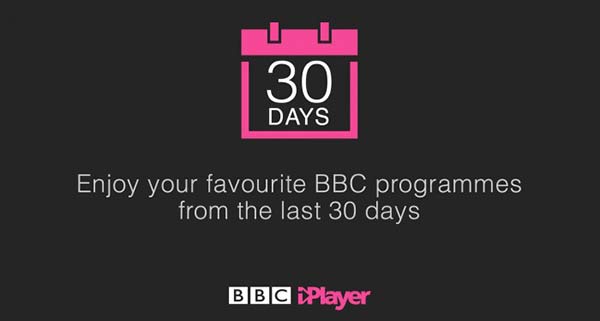 Head of BBC iPlayer, Dan Taylor-Watt, wrote on the BBC Internet Blog to say that the extension of the BBC iPlayer availability window was the most common improvement request by users of the service. "Consistently the most common response from users to the question 'How could we improve BBC iPlayer?' is 'make programmes available for longer than 7 days'," wrote Taylor-Watt.
To extend the standard 7 day availability more than fourfold to 30 days the BBC had to negotiate with both its programme rights-holder partners and BBC iPlayer software developers. iPlayer apparently needed a "top-to-bottom rebuild" as it was only designed to work with 7 day periods.
From now users can start to enjoy the 30 day streaming availability of their favourite iPlayer programmes but the download window is still only open for the first 7 days. However we are told that 30 day download availability will roll out "soon".
30 day exceptions
Due to contractual arrangements some programmes can't be extended to 30 days. These include shows like the news, Crimewatch and Match of the Day. On the other hand the BBC will extend a range of programmes availability to as much as a year, these shows include current affairs shows like Panorama, Question Time and some BBC Four collections.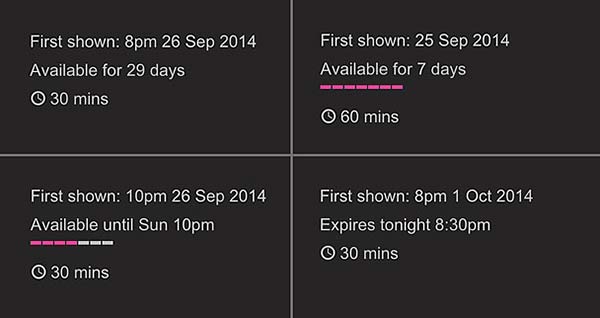 iPlayer software
As mentioned above iPlayer software is being re-built to accommodate the longer viewing availabilities. Your device may already have the latest and 30-day capable version of the player but some will have to wait until their device is updated to get the 30 day extension. The BBC Blog notes that various set top box service updates are still in the pipeline.