Google is continuing the push to get its fingers into as many pies as possible by launching an 'entertainment device."

The Wall Street Journal claims that sources familiar with the product have seen a prototype of a home entertainment device that, among other features, streams music.

This correlates with a recent application that was filed with the Federal Communications Commission (FCC) in which Google refers to "an entertainment device."

Rumour has it that the device has been in the making for over a year and that Motorola Mobility, who Google acquired for $12.5 billion, will manufacturer it. It's also expected to synch with Google's own streaming music service.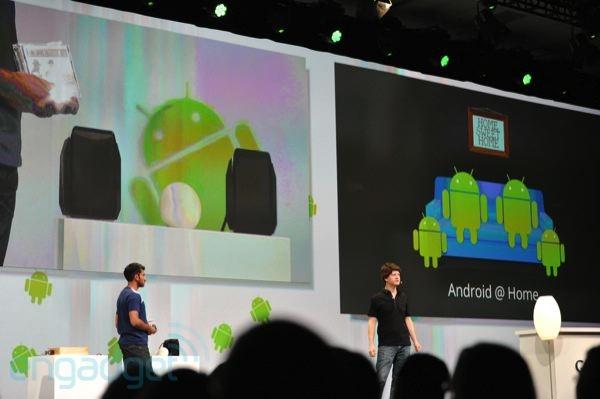 Project Tungsten demoed in May 2011


Though Google hasn't confirmed the existence of the media device, Larry Page, who took up the role of chief executive officer of Google last year, signalled the company's intentions to move into the hardware market by announcing an Android Home Music System last year.

Dubbed Project Tungsten, the device features a ""near-field communications" chip and can be controlled with an Android smartphone. According to PCMag, the Android@Home network will be "a low-power wireless network used for short-range home automation," similar to ZigBee. "The low-cost network will have enough power to wirelessly transfer video -- as in surveillance-camera applications -- but will use less than the typical 12 watts a lamp consumes."

Though we don't know 100 percent whether Project Tungsten is the consumer device that Google plans to launch as its first major hardware product, it seems very likely. The new media centre is said to be heading to the homes of Google employees for trialiing over the summer period.