Google is set to launch a revamped version of Google TV this weekend, which includes a new Honeycomb-inspired interface and a host of new Android apps.

Co-developed by Google, Intel, Sony and Logitech, the Smart TV platform launched in October 2010 but reviews have been mediocre as many content providers quickly blocked access to its online streaming.

Nonetheless, Google will hope that the make-over will attract new customers and it claims to have fixed a number of issues with Google TV that have been flagged by users since launch.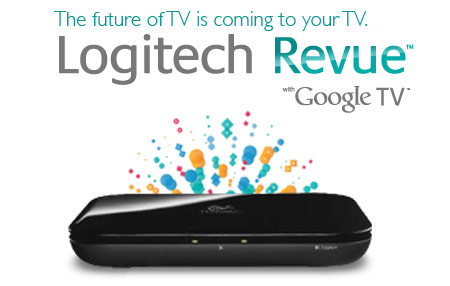 Logitech Revue hosts Google TV service



This latest version adds the Android Market for apps, which features hundreds of apps, including many designed and optimised for television. It will also feature a simpler and clean interface that is styled like the Android 3.0 UI for tablets and smartphones

Google promises a much-improved performance, better search functionality and "better integration with Android and iOS devices." Though there's no sign of Google+ integration, Google says it has made it easier for to view YouTube videos and search for content that you want to watch.

Additionally, Sony applications will include 'TrackID,' which searches and identifies music heard on television broadcasts, or streaming video, while 'Sony Select' will showcase featured apps in an easy-to-browse manner.

This is quite possibly Google TV's last chance to impress, and though the addition of Android apps sounds intriguing, the fact that many of the major providers aren't supporting it still means that content will be limited. At the very least this new update might help Logitech to shift some of its remaining stock of Revue units over the Christmas period. And with reports that more customers have been returning Logitech Revue than keeping it, it will no doubt be very grateful for that.

Google says the update will roll-out to Sony Internet TV units, Logitech Revue units and compatible devices over the weekend.