Today Sky has announced some impending innovations and upgrades to Sky Q that it intends to roll out in the UK and Ireland starting next month. Spotify is on its way to the platform, as is HDR, 1000s of hours of new UHD content, and extended voice controls for finding content.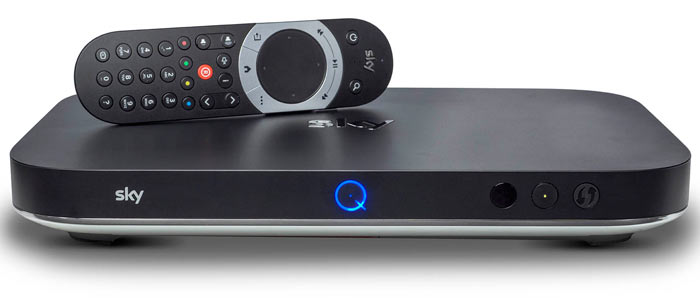 Of all the new features, Sky seems to think that the biggest deal is the introduction of Spotify. The Spotify functionality will be a great new feature for owners of the new Sky Soundbox, to provide a high quality home music solution, says Sky. Listen to Spotify via your TV speakers, or via paired AirPlay or Bluetooth devices.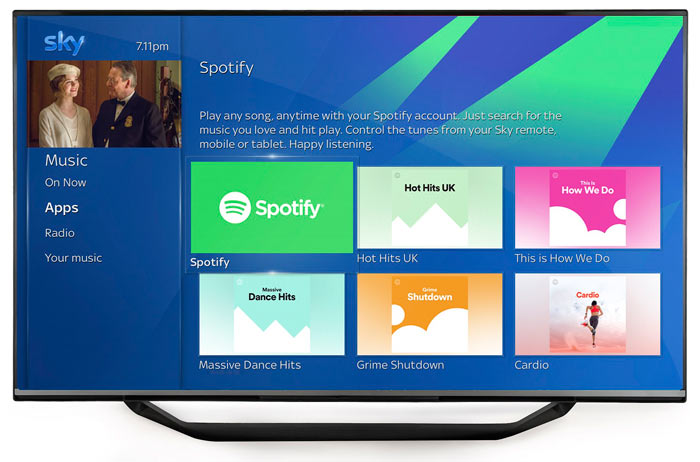 Spotify provides access to over 35 million songs and offers access to curated playlists. Example playlists are; Hot Hits UK, Easy 90s and Massive Dance Hits. Sky Q customers can use the ad-supported Spotify service for free or log in with their personal premium account.
Other interesting upgrades on the way to Sky Q subscribers are as follows:
Ultra HD content available to double this year, with over 1,000 hours of UHD content including the Spider-Man franchise.
HDR content will be launched
Sky Q Kids mode is a quick, easy, and safe mode for child friendly content. This mode has an accompanying app
Sky Q's Voice functionality will be extended to give customers the ability to ask for personalised recommendations and app specific requests
Sports section will be personalised to reflect customer's favourite sports and teams
Overall a more personalised experience will be delivered thanks to machine learning
A new widescreen UI is on the way with a home page featuring 'Most Recent Recordings' and 'Favourite Channels' along with editorially curated selections of Box Sets, Movies, and Catch-Up TV
Sky Q multi-screen packages will be more generous with the device count
Sky Q app will become available on smart TVs and third-party devices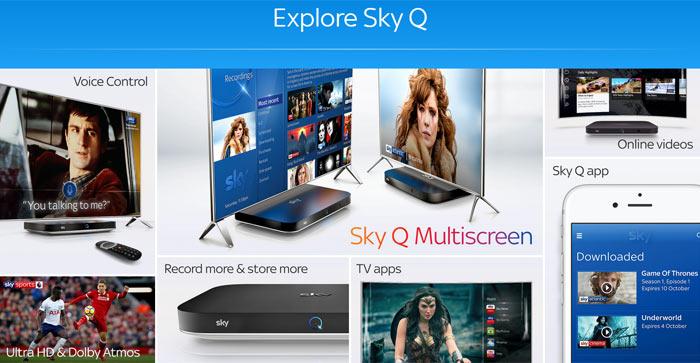 Sky Q costs from £20 per month, with an 18 month minimum term.
Sky bidding war?
In other Sky news today the previous company purchase offer by 21st Century Fox, a tricky one for the UK competition regulator to digest, has been beaten by an offer from Comcast. Comcast are offering £12.50 per Sky share - 13 per cent than the existing 21CF offer.
Sky shares have rocketed beyond that offer price in the hope / expectation of a bidding war between 21CF and Comcast. At the time of writing Sky shares have risen 20 per cent to £13.34.