In February, Sky's NOW TV streaming service will be available via a new own branded streaming hardware device. The NOW TV Smart Stick is again based upon Roku hardware. However, it isn't based upon the 4K streaming stick Roku launched for £80 last October, it is a custom stick similar to more budget (not 4K) devices only available in the US at the time of writing. Unfortunately, very few technical details of the new NOW TV branded device have been shared so far and the online comparison tool on the NOW TV site doesn't contain stick data.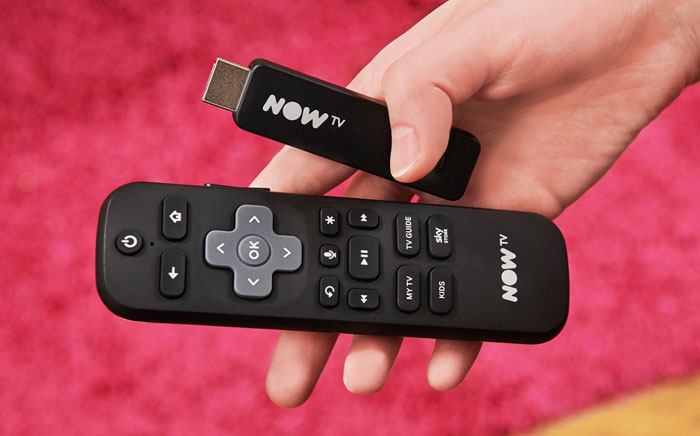 The new NOW TV Smart Stick is headlined as the "UK's cheapest streaming stick" and will launch with an RRP of £14.99. This plug and play thumb-drive sized device provides a step up in functionality compared to the common or garden black box, which is often available at a similar or lower price, thanks to its voice remote.
Voice Search technology in the new remote helps you to quickly find your favourite shows, films, actors or directors in NOW TV cinema, entertainment, sports, and kids packages. Apparently another improvement is the ability to pause live TV on all NOW TV's premium channels including Sky Sports, FOX, Comedy Central and Sky Atlantic.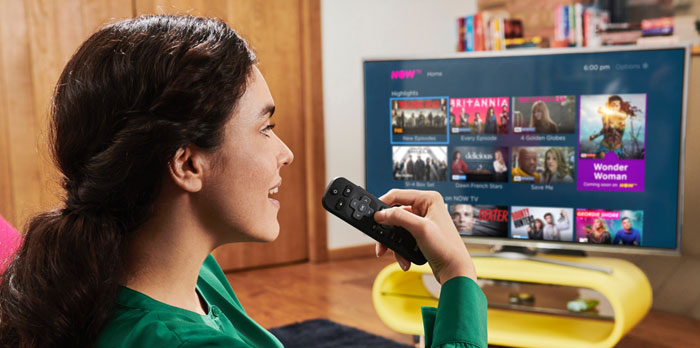 As with its existing hardware, NOW TV will be promoting the Smart Stick with bundled vouchers for its monthly streaming packages. For example, you will be able to purchase the NOW TV Smart Stick with a two-month NOW TV Entertainment Pass (11 Sky TV channels and over 300 Box Sets) for £19.99. Movie lovers might choose the NOW TV Smart Stick with a one-month Sky Cinema Pass for the same £19.99, or it will be possible to buy with a bundled one-month Sky Sports Pass for £29.99.
Higher resolutions and downloads for offline play
Recently NOW TV revealed that more channels will be broadcast and streamed on demand in full HD (Sky Atlantic, Sky One and Sky Sports). For offline viewing, NOW TV announced that it would be rolling out downloads to the NOW TV app across mobile devices for its kids, entertainment and cinema passes, starting with the Kids Pass this spring.