Panasonic has opened a 3D photo lab in its Panasonic Center Osaka showroom. The lab works almost like a photo-me-booth in full 3D, as once the rapid 3D imaging is completed you have the option to buy an Action Man sized 'Premium' figurine of yourself to take away. The booth has the capacity for more than one subject.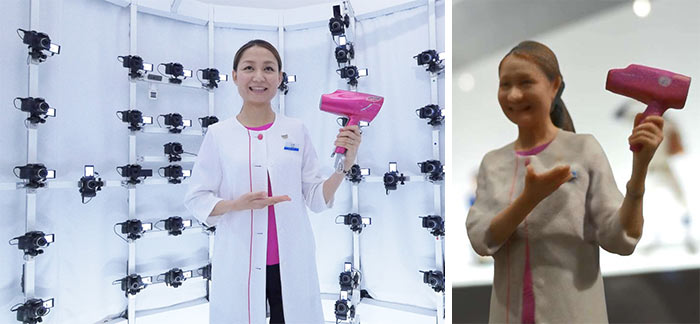 The photo-based 3D scanning system uses an array of 120 Panasonic LUMIX GH4 cameras strategically placed around the inside of the circular booth area. The system captures a 360 degree 3D image with the whole sphere of cameras firing at once. Panasonic says the fast shutter system can "capture every detail from a single motion, a single strand of hair, and even the details and textures of your clothing". Previous 3D scanners could take 10 minutes or more, according to the firm.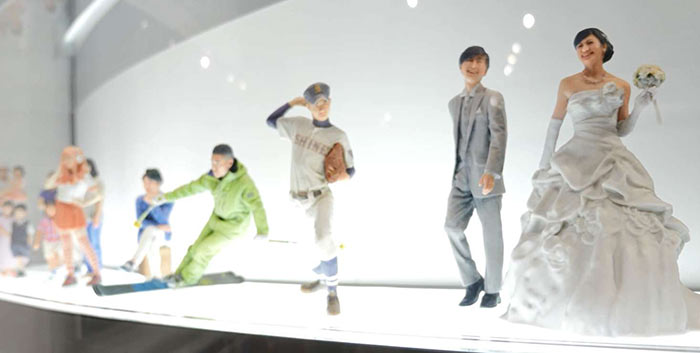 Adding up the full array of camera pixel data provides two billion full colour pixels to the 3D photo lab image processing system. Once the image data has been captured you will have an accurate full 3D image scan of a subject from that particular moment in time.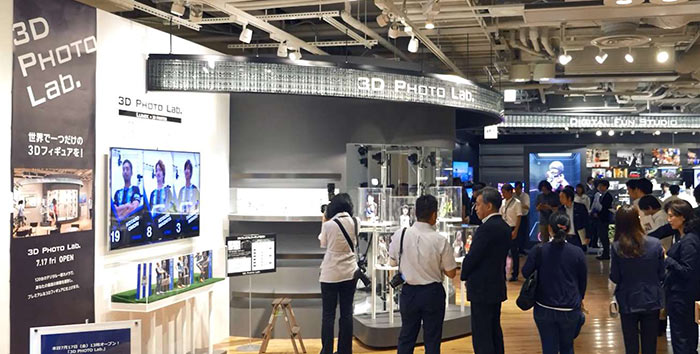 Panasonic has taken things further than a simple scan and allow you to optionally purchase a premium 3D figurine from the 3D capture session. The company says that if you are interested in this service you simply make a reservation for the 3D scanning system at the Panasonic Center Osaka. It estimates that your figurine will be delivered three weeks after your imaging session. The lab is now open but we don't have details of pricing.