A new Action Cam accessory has been announced by Sony Japan. Sony has previously announced a head mount, wrist mount, headband mount, handlebar mount, clip mount and surfboard mount for its "Go Pro" alike HDR-AS15 high definition video camera. Now it has revealed a specially designed Action Cam mount for man's best friend.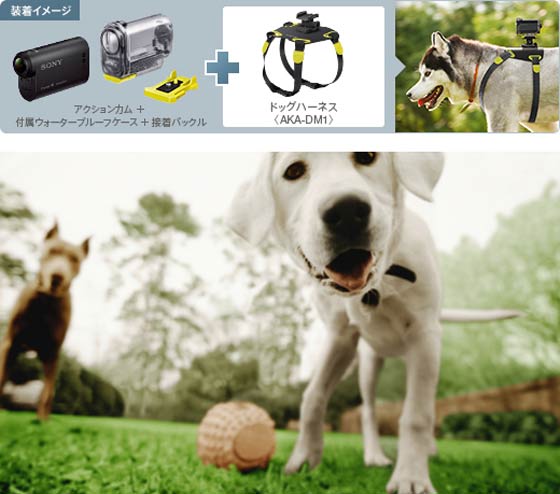 The AKA-DM1 dog harness is designed to let video makers enjoy a view of the great outdoors, and other places, where you might take your dog. While you're out and about with your dog, Action Cam and AKA-DM1 video camera you will be able to record a unique "pet's eye view" of the world.
Tech specs for the AKA-DM1 are as follows:
Camera compatibility: features a Sony HDR-AS15 Action Cam mount
Dog compatibility: dogs of 15Kg or more with between 50cm and 80cm chest
Weight: 128g
Dimensions: 180mm x 50 mm x 150 mm + straps
Construction: comfortable, lightweight and soft plastic base in contact with your dog's back

The price for the AKA-DM1 mount is set to be in the region of US$50 in Japan. We don't have details for a UK launch or price for this mount as yet but the Sony UK site does have a lot of the previously announced wide range of mounts available for the Action Cam, so I think the dog-loving British public will not be overlooked.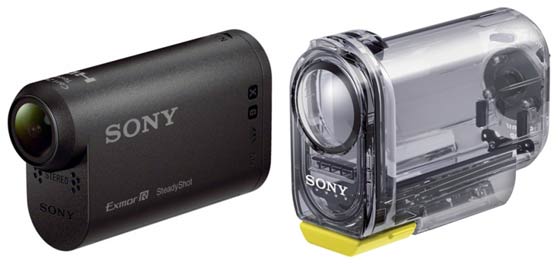 The Sony HDR-AS15 Action Cam was released late last year. Engadget reviewed it and found it to be a "respectable and promising" entrant to the sports adventuring video camera market. In tests it was said to shoot "good quality action footage" and its stand out feature was the ability to "shoot 720p footage at 120 fps". The 90g Sony HDR-AS15 is currently available in the UK for about £200 including the waterproof housing.