The Blu-ray Disc Association has completed the specification for Ultra HD Blu-ray and published the logo which will signify this 4K content. We should start to see the first Ultra HD Blu-ray licenses from this summer onwards. This may well be the last major disc-based movie format, thinks CNet.

Ultra HD Blu-ray will set the standard for UHD home entertainment according to Victor Matsuda, chair, BDA Promotions Committee. "The technical capabilities of Blu-ray Disc, in particular its significant storage capacity and high data transfer rates, will enable the delivery of an unparalleled, consistent and repeatable UHD experience," claims the BDA exec.
The new specification isn't just about boosting the visual content to display "up-to 3840 x 2160 resolution". There are other enhancements to both image and sound within the standard. With regard to the visuals the Ultra HD Blu-ray specification "enables delivery of a significantly expanded colour range and allows for the delivery of high dynamic range (HDR) and high frame rate content," says the official press release. Sound is enhanced with the use of next-generation immersive, object-based sound formats such as DTS:X and Dolby Atmos, as part of the specification.
People wanting to watch their content across devices haven't been ignored by the BDA. An optional digital bridge feature will allow Ultra HD Blu-ray disc owners to view the purchased content across a range of home and mobile devices.
With the first Ultra HD Blu-ray licenses available this summer it shouldn't be too long before discs and players start to proliferate. The BDA says that new players will be backwards compatible with the 10,000+ titles currently available on Blu-ray Disc.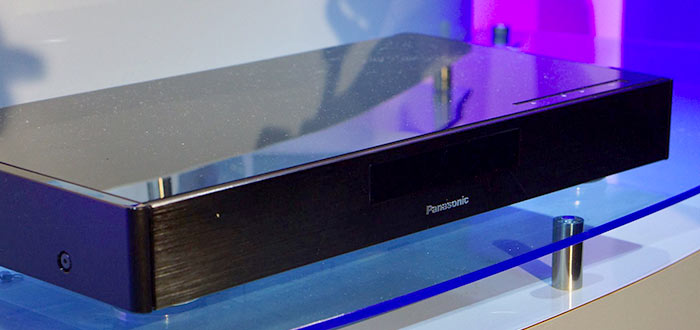 New ULTRA HD Blu-ray discs hold up to 66GB and 100GB of data on dual and triple layer discs respectively. That compares with current Blu-ray media which offer between 25GB and 50GB of storage. As noted by CNet, Panasonic showed off a prototype Ultra HD Blu-ray player at CES in January.