The Blu-Ray Disc Association (BDA) has unveiled the specs of a new Blu-Ray format with 4K and high dynamic range (HDR) imagery support at the International CES 2015. The new standard is officially named Ultra HD Blu-Ray, according to The Hollywood Reporter.
BDA's global promotions committee chair, Victor Matsuda, confirmed at the CES that the board has finally approved the draft extension of the existing Blu-Ray spec to include 4K. Whilst there are still loose ends to be worked out, the actual 4K spec extension is pretty much close to lock down.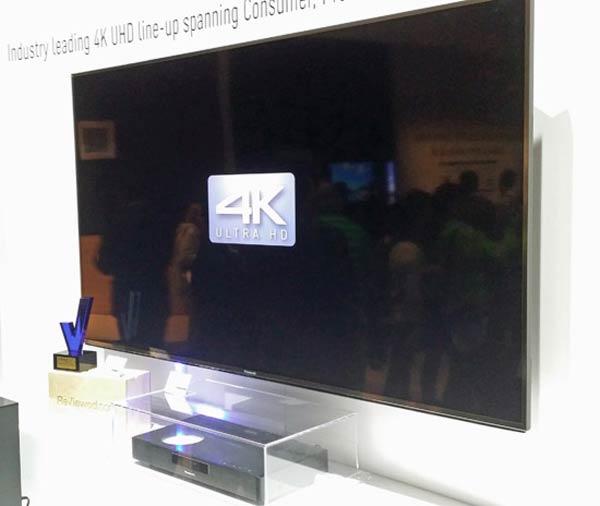 Beyond capabilities to handle higher resolution content (3849x2169) and higher frame rates (up to 60fps) than the current Blu-Ray disc format, the new format will also support a wider colour gamut (up to REC 2020 or BT2020 colour space) and 10-bit colour depth. Matsuda stresses the significance of HDR technology for the new format, one that consumers will instantly see the value of, and states that it will include a mandatory, open HDR specification. In addition, he confirmed optional technology support which currently includes the "Dolby (Dolby Vision and Philips HDR technology".
However, this does not necessarily mean that all Ultra HD Blu-Ray Discs will include HDR, since not all movies shot in 4K are mastered with HDR, though the new format does support it. Ultra HD Blu-Ray will unfortunately require new player hardware, but the members of the BDA's goal in creating the new spec extension is to future-proof the format for quite some time.

The new discs are said to hold up to 66GB in dual-layer format, and 100GB in triple-layer format. Supported players must be backward compatible with 1080p Blu-Ray discs, DVD and (V)CD. Furthermore, the players will include the HEVC (H.265) codec and support HDMI 1.2 and 2.0. Panasonic unveiled an Ultra HD Blu-Ray player during the CES that will be available this year, and whilst not specifically mentioned, 3D support and interactive features could also be on the cards.
The complete technical specification is expected to be finalised and released by mid-2015 so that format licensing can begin, and the first titles are expected to be on the market before the end of the year.