The Blu-ray Disc Association announced its new, high-capacity 128GB standard earlier this year, but manufacturers haven't really gotten behind the format yet. Buffalo and Pioneer are soon to answer your storage needs, though, by announcing that they are preparing to launch BDXL burners for PCs.
All of the drives appear to be based on the same hardware and both companies will be releasing internal SATA drives, while only Buffalo will be releasing an external USB 2.0 version.
The drives will support speeds of up to 4x for quad- and triple-layer BD-R XL discs, 6x for dual- and single-layer BD-Rs, and up to 2x for BD-RE XL. They're obviously also capable of burning CDs and DVDs, though the drives are limited to a disappointing 8x for DVD-R/+R and 24x for CD-R/-RW.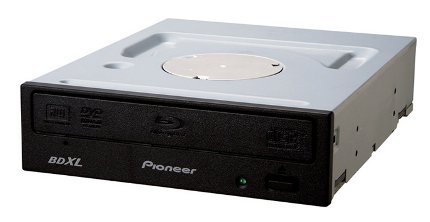 Other useful details on the drives are fairly limited, though we do know that the Pioneer drives will ship with the CyberLink's PowerDVD10 suite for both playback and content creation. The drives are only officially supported under Windows, but we're sure that won't stop anyone from cramming one into a Linux box if necessary.
Unfortunately, we still have no information on availability or pricing in the UK, though Pioneer has committed to releasing its drive - presumably in Japan only - sometime in November, with Buffalo likely to follow suit shortly afterwards. Considering that BDXL discs and players still aren't available outside of Japan, though, we don't recommend holding your breath.