AC Ryan, a leading International IT and CE manufacturer with seven international offices across the world has been declared bankrupt. The Rotterdam premises which were home to AC Ryan Europe, covering 30 EU countries, are now available for rent and the company contact phone numbers are all dead. The company was most famous for media players such as the PlayOn HD, HD Mini and HD2.
A former employee of AC Ryan let the cat out of the bag on Tweakers.net, a Dutch tech website. On condition of anonymity he let users of Tweakers.net know that the company was in worse than dire straits, due to taking "commercial wrong decisions".
The strength of competition in media streaming to your big-screen HD TV is also now greater than ever. So many other boxes people have under the living-room TV have network-streaming and media-playing functions; PVRs, Blu-ray players and games consoles often include several overlapping functions to these HD-streaming boxes. Also more and more portable devices such as smartphones and tablets offer streaming to your TV, too.
Only 18 months ago we reviewed the AC Ryan PlayOn HD2 here at HEXUS. It's an advanced media-streaming player with USB 3.0, Gigabit LAN, MKV and ISO file support. We found the media-streaming player to be a good buy at an attractive price for February 2011, awarding the unit a four-out-of-five HEXUS rating.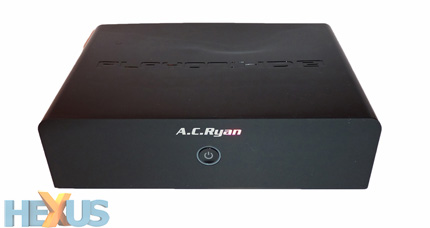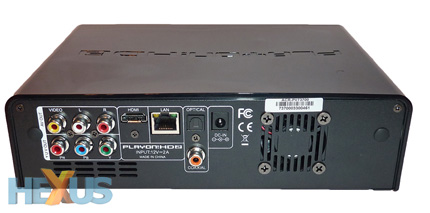 The AC Ryan range of HD media players are still sold at Scan Computers at this time. Unfortunately, what will happen with the standard 24-month warranties for AC Ryan equipment is not known. However a fan-site dedicated to AC Ryan media players says that AC Ryan Singapore is still active, which offers a glimmer of hope. This site also has copies of official documents confirming the bankruptcy. However those documents are JPG screen-grabs in Dutch.