PURE has debuted its PURE Music offering - a cloud-based, on-demand music service - which will be initially available, for a monthly subscription of £4.99.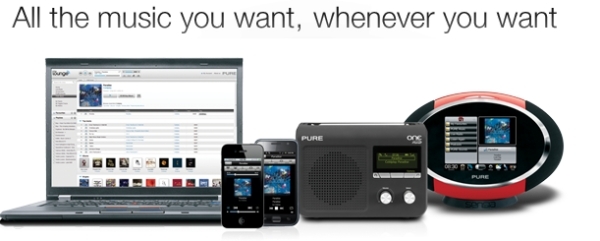 The service will allow users to discover, explore and listen to millions of music tracks, through one of the company's supported digital radios, all the way through to smartphones and computers.
Whilst the service is set to go live in December, PURE has detailed some of the features we can expect. These include the ability to organise and play multiple tracks and albums on multiple devices, the Lounge app for Android and iDevices, as well as a free tagging service - PURE Tag.
Speaking about PURE Music, Colin Crawford - PURE's Director of Marketing - said: "Whether you are into chart hits or would prefer a trip down memory lane, PURE Music is the perfect service to allow you to find music and listen to individual tracks, full albums, or even mixtapes perfectly matched to your mood. PURE Music is now at the heart of all of our internet radios, making it child's play to find and enjoy any music you want directly on your favourite listening device. Forget the hassle of downloading and ripping - just search and enjoy."