PURE has pushed-out its ONE Elite Series II DAB digital and FM radio - the second offering from the company, to feature 'Listen Later' functionality.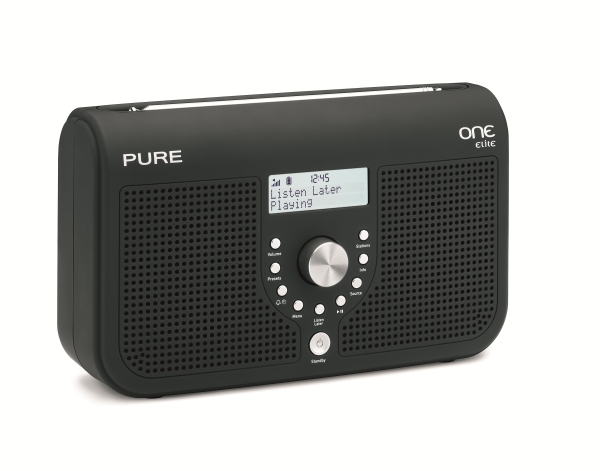 With an SRP of £84.99, the ONE Elite Series II is available in black or white colour options, enhanced with a satin-touch finish. 'Listen Later' allows users to save favourite programmes - daily, weekly or once-only - and listen to them at their convenience. This gives the opportunity to pause and resume listening, as desired, thanks to automatic bookmarking. 'Listen Later' supports between 30 and 180 minutes of saved programmes, depending on station bitrate.
The ONE Elite Series II is kitted-out with a range of features - including a tone/radio alarm, kitchen timer, the ability to pause and rewind live digital radio and 30 station presets. PURE also tells us that when fitted with its optional rechargeable ChargePAK (sold for an SRP of £34.99), the ONE Elite Series II can deliver up to 28 hours of portable listening, per charge - making it an excellent travel companion.