As IFA really gets underway, it's clear that 3D TVs are expected to be big business over the next few years - and Panasonic plans on being the biggest player. According to an interview with Reuters, European CEO Laurent Abadie wants the company to be responsible for half of the continent's 3D-capable TVs as demand continues to exceed expectations.
The market for flat-panel TV sets is competitive, and Panasonic is currently running in fourth place, closely behind Samsung, Sony and LG. However, in the fledgling 3D-market, the company is competitively positioned, already holding more than 35 per cent of the sales of 3D TVs over 50in in Europe.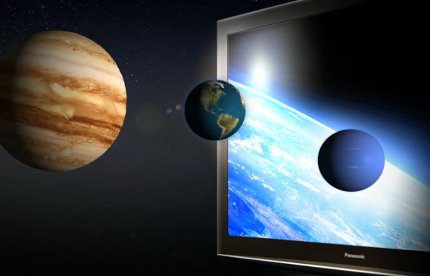 However, Samsung will be the manufacturer's main rival, since its early entry into the world of 3D allowed it to gain a significant foothold.
There will apparently be plenty of customers to go around, though, as adoption of 3D sets outstrips initial estimates. Abadie told the news source that "we had a quite aggressive target, but demand was three to four times higher". As a result, he expects these products to account for up to 20 per cent of the company's revenue for this financial year.
To help with these goals, Panasonic is launching a whole range of 3D products at IFA, with consumer and professional TVs ranging from 42in up to a gargantuan 152in. In addition, the company will have a selection of 3D-ready camcorders and Blu-ray players on hand, including the opportunity for attendees to film themselves before watching it back on a 3D-capable screen.
Despite aggressive marketing and advertising by the manufacturers, we know that 3D TV sales have been slow to gather momentum in Europe. However, this could easily change as the technology matures and prices start to drop over the course of the next year. In that case, Panasonic will be on hand to fulfil all of your 3D needs.