Somehow or other, the folks at Vietnamese website Tinhte.vn continue to get their hands on unannounced Apple products.
Following on from last week's next-gen iPhone reveal and the recent MacBook leak - which has since turned out to be true - said site is now showing off what appears to be an iPod touch equipped with a built-in camera.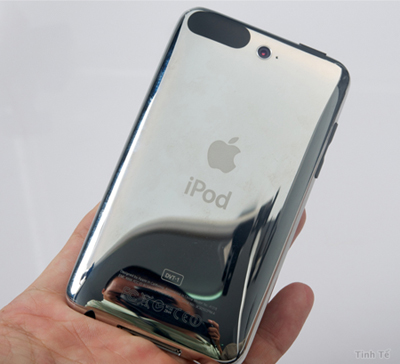 The fourth-generation device, pictured above, appears to make use of the current iPod form factor but squeezes in a two megapixel Omnivision camera (part OV2665-6s).
However, whether or not this leak accurately represents a forthcoming iPod refresh remains a question mark. Similar devices have surfaced on eBay in recent weeks, and the DVT-1 tag attached to the back of the device suggests it's merely a prototype created by Apple's development team. Seems logical for the next-generation iPod touch to feature a camera, though, don't you think?
Here's the leaked 64GB iPod touch sitting alongside a current third-generation device, and for those wanting a closer look there's already video up on YouTube.