The biggest names in the entertainment industry have been calling 2010 "the year for 3D TV", and if you've been wowed by hollywood blockbusters such as Avatar, you may welcome the news that 3D TVs could become available as soon as next month.
Last month's Consumer Electronics Show in Las Vegas witnessed the unveiling of multiple 3D-capable sets from many of the industry's leading manufacturers, and South Korean giants Samsung and LG Electronics have now emerged as the two first likely to reach the market.
According to The Korea Times, Samsung will get the 3D TV show on the road with the introduction of its flagship LED 9000-series in March.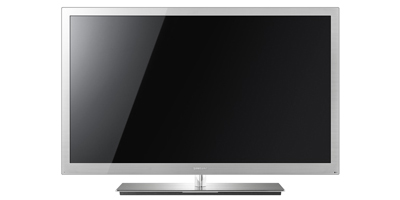 The incredibly-thin set, pictured above and first seen at last month's CES, measures just 7mm thick and features a built-in processor that can convert 2D images into 3D. In order to take advantage of the three-dimensional image, viewers will be required to wear active shutter glasses.
Available in 46in and 55in form factors, the set is said to be arriving to South Korean consumers in a matter of weeks, but a release date for UK viewers is yet to be announced.
Going head to head with Samsung is local rival LG, who is also expected to launch its own 3D-capable Infinia LE9500 next month. Commenting on the potential of 3D TV, CTO of LG Electronics Paik Woo-hyun estimates that his company will sell 3.4million 3D TVs in 2011, making it one of the biggest 3D TV manufacturers in the world.
Although the success of 3D TV in consumer living rooms remains a question mark, analysts at DisplaySearch have predicted that the 3D panel market will witness annual growth of 38 per cent, making it a $22 billion dollar business by 2018.
Broadcaster BSkyB has recently attempted to kick start consumer enthusiasm for 3D TV by broadcasting the world's first live 3D football match at UK pubs. The broadcaster is now scheduled to launch Europe's first dedicated 3D TV channel in April.