Altec Lansing has been through a number of changes over the years, and having been acquired by Plantronics in 2005, it underwent a major rebranding exercise late in 2008 and has since rolled out a number of interesting speaker solutions.
Today, it's revamping its value-series line with the introduction of its budget-friendly VS2620 and VS2621, priced at £29.99 and £49.99, respectively.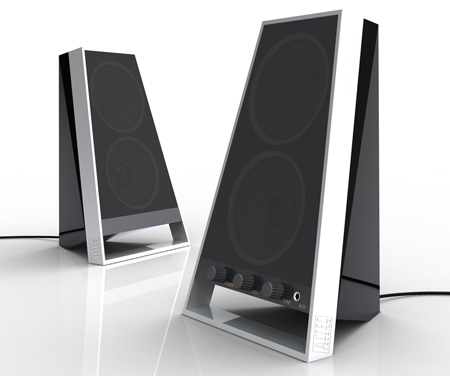 The VS2620, pictured above, consists of a pair of trapezoidal mini-towers that Altec Lansing claims will offer listeners with "a rich 2.0 audio experience that belies the system's compact size". There's volume, power and tone controls on the front face of one speaker, and an AUX input for easy connectivity with portable media players.
Altec Lansing reckons the VS2620 features "sleek, modern styling", but we reckon it almost has a classic feel to it. It's sharp edges resemble something you might have seen on the bridge of Star Trek's USS Enterprise in the late 60's - and we kinda like it.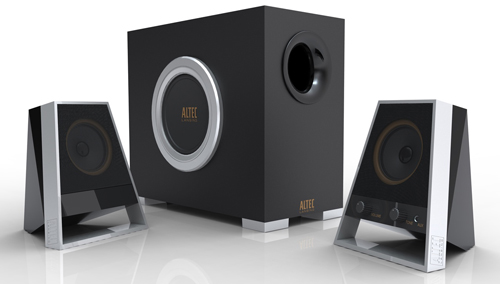 The VS2621, topping the value series line, offers a little more bang for under 50 bucks. It consists of two satellite speakers and a subwoofer with a four-inch side-firing driver - a combination that together promises 93db of sound pressure. Altec Lansing tells us the subwoofer is capable of providing low frequency response down to 45Hz, and the satellite speakers extend treble response to 18KHz.
We can't pass judgement until we've heard them, but we're liking the unique looks, and both systems will be available at Currys, John Lewis, Maplin and PC World starting next month.