Japan's high-end electronics manufacturer Pioneer has announced that it will cease to produce flat-screen TVs and withdraw from the display market by March 2010.
The decision has been announced in the wake of an expected annual loss in the region of £1 billion. Despite describing the decision as "extremely painful", Pioneer has stated that the dwindling global economy has had a severe impact on its high-end flat-screen TV sales, leaving no choice but to restructure.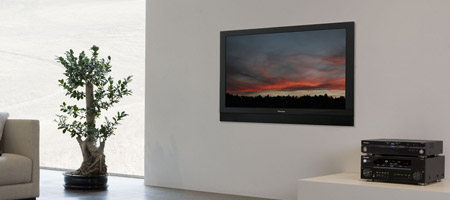 Expected to cut in the region of 10,000 jobs, the manufacturer will now aim to expand in other areas such as in-car electronics and audio/visual equipment such as Blu-ray products and professional sound equipment.
Despite the announcement, Pioneer states it "will continue to provide after-sales services" for existing customers following its withdrawal from the flat-screen TV business.
Pioneer is renowned for manufacturing flat-screen displays on the bleeding edge of technology, and having focused heavily on such extreme products, it comes as no surprise to see the firm buckle in the midst of a global economic downturn.