Facebook announced the Oculus Rift S PC VR headset back at GDC in March. At the time highlights were shown of this refined Oculus Rift successor, which will offer higher resolution screens, inside-out tracking and more. Now Facebook has published finalised product pages and opened pre-orders for the Oculus Rift S, with shipments expected to start from 21st May.
Naturally, the Oculus Rift S will allow users to tap into the full existing Oculus Rift library of games and experiences. Oculus says that with "improved optics and a higher resolution display, Rift has never looked so good". As well as improving the experience on offer the Rift S is said to be more comfortable, and includes Passthrough+, a true stereo-correct visual passthrough feature which will facilitate both HMD-on real world interaction and mixed reality experiences.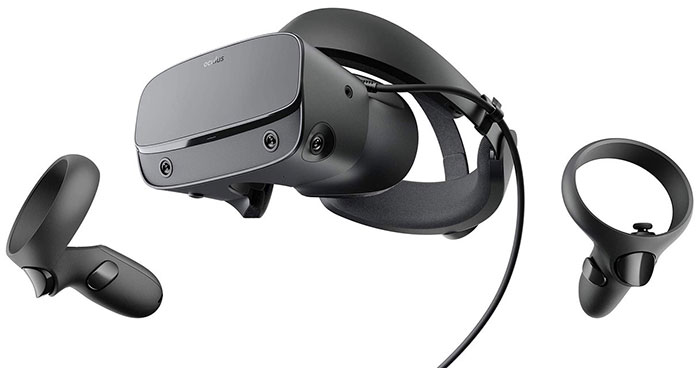 A recommended VR-ready PC will come packing an Intel i5-4590/AMD Ryzen 5 1500X or greater, an Nvidia GTX 1060/AMD Radeon RX 480 or greater, 8GB of RAM or more, DisplayPort 1.2 and USB 3.0 connectivity. You can get away with lower specs and Oculus has a testing tool available if you are in any doubt whether your PC makes the grade.
Unlike the Valve Index, in the news earlier today, the Oculus Rift S seems relatively affordable and it is available in a single £399 / $499 ready to go pack. For this flat fee you get the VR headset, a pair of Touch Controllers, 5-metre headset cable, and a Mini DisplayPort to DisplayPort Adapter. With its inside-out tracking you will be ready to go (without any base stations being required), as long as your PC is up to snuff.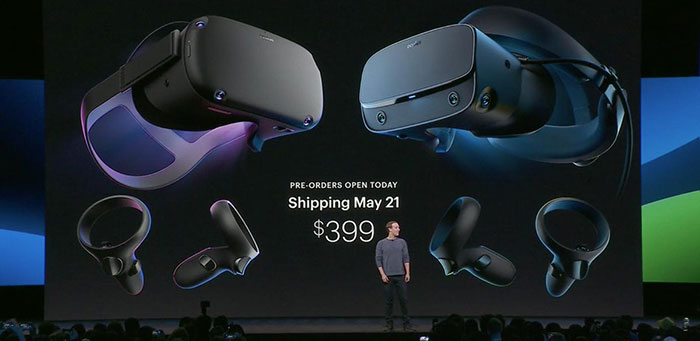 Oculus Quest
The Oculus Quest is a wireless standalone HMD - it doesn't need tethering to an accompanying PC, or any cabling except to charge up from the provided adaptor. The processing power for VR experiences comes from a familiar mobile SoC, the Qualcomm Snapdragon 835 processor with Adreno 540 graphics. Alongside the processor there is 4GB of RAM and 64GB, or 128GB of storage.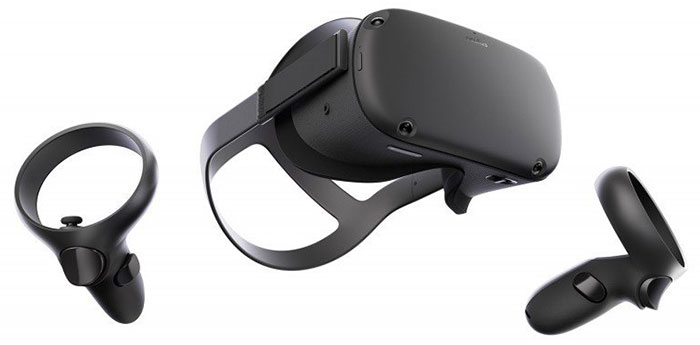 As a VR HMD, the Oculus Quest comes with twin 1600 x 1440 pixel IPD adjustable screens which refresh at 72Hz maximum. Four cameras mounted on the HMD provide inside-out tracking and mixed reality possibilities. The controllers look to be the same as with the Rift S, offering six-degrees-of-freedom.
Facebook is launching the Oculus Quest with more than 50 games and apps certified for use with the system and while it seems to be a big step up from the Oculus Go, it is quite a bit more expensive and a purchase that is well beyond an impulse buy for most. Five preview titles come pre-loaded. The Oculus Quest costs £399 / $399 for the 64GB version and £499 / $499 for the 128GB version.