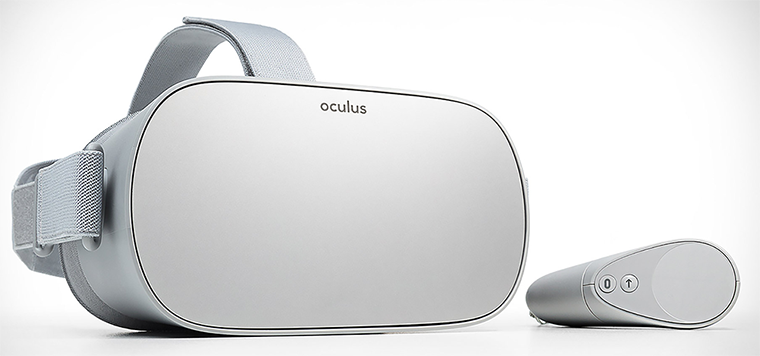 VR specialist Oculus has announced its most affordable headset at its fourth Connect developer conference. Called the Go, the standalone device will start shipping early next year for $199 (£180).
Costing not much more Samsung's popular Gear VR and a whole heap less than the Rift that the company is famous for, thus bringing VR headset pricing to the mainstream without the need to plug it into a computer or smartphone, is Oculus' strategy of getting VR to a billion people.
The all-in-one wireless Go, shown above, 'comes with an orientation-tracked controller. It supports 3DOF (degrees of freedom) head tracking, has best-in-class optics, a wide field of view, and fantastic ergonomics. Oculus Go has a high-resolution fast-switch LCD screen - 2,560x1,440 - and built-in speakers', according to the company.
Understanding that the Gear VR already has an established user base and software ecosystem, Go is binary compatible with the Samsung device, meaning that developers can run their applications on Oculus' device without modification.
The key differences between the Go and $399 Rift is that the new arrival doesn't have what is known as inside-out tracking or fully tracked motion controllers, but hey, it's fully wireless. The only method of getting your mitts one one now is to apply for developmental hardware.
In related news, Facebook boss, Mark Zuckerberg, also made mention of a prototype VR headset known as Santa Cruz, which appears to look like a wireless version of the Rift.