At a pop-up store promotional event in Gangnam-gu, Seoul yesterday, Samsung showed off three new TVs for its domestic market. Among the trio there were updates to TV sets we had seen before, namely new versions of the 'Serif' and the 'Frame' TVs, as well as a new TV dubbed the 'Sero'. All these products are aimed at the "millennial generation" says Samsung.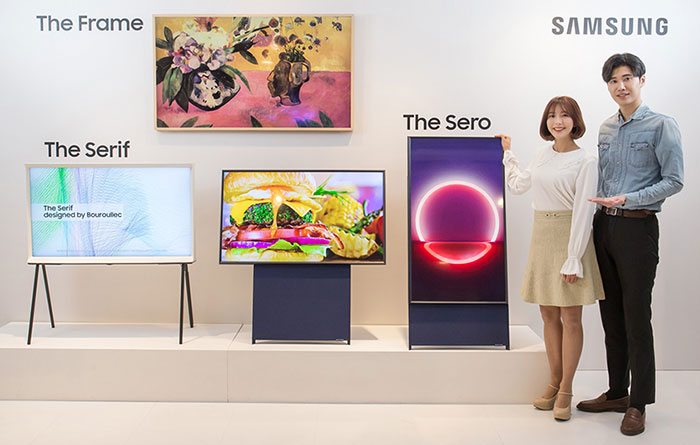 The Samsung Sero is a 43-inch TV that stands out from the crowd as it has been designed to be used in a portrait, or vertical, orientation. "Most of the mobile contents are in the vertical form," says Samsung, and thus the Sero is a natural screen for smart device mirroring. Sero is the Romanisation of the Korean word for vertical.
Samsung says users can use the Sero TV's built-in NFC mirroring functionality to enjoy games, videos and more on the portrait screen. However, Samsung's supplied TV stand does allow the Sero screen to be pivoted and used in the landcape, or horizontal, orientation too.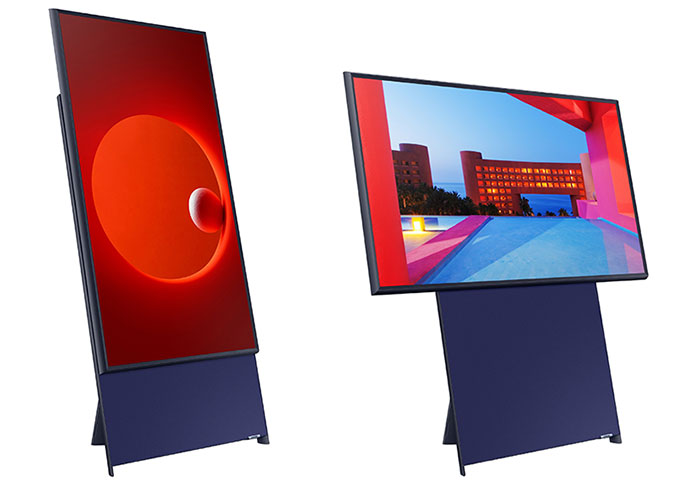 Other key specs of the Sero are as follows:
A 43-inch diagonal quantum-dot light-emitting diode screen
4.1 channel 60-watt speakers
NFC connectivity
Clean 360 degree design
Animated screensavers such as images, photos, clocks, sound walls, etc
Built in Microphone
Bixby AI
Unfortunately the Sero TV will debut solely in South Korea, from the end of May. It will be priced at 1.89 million Korean Won, which is about £1,250.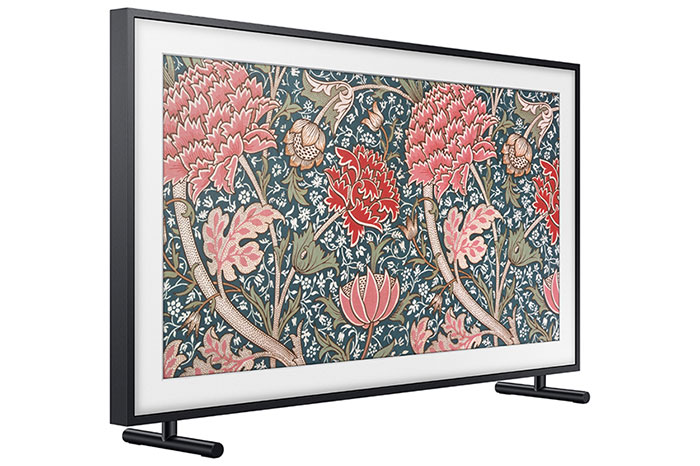 Alongside the Sero at its Gangnam-gu event, Samsung introduced new versions of its Serif and Frame TVs, both featuring QLED screens. HEXUS has previously reported on The Frame - for example when it was launched in the UK in the summer of 2017, priced at £1,999. The Serif is similar in concept - a TV created by the melding of Samsung tech and the work of esteemed furniture designers.