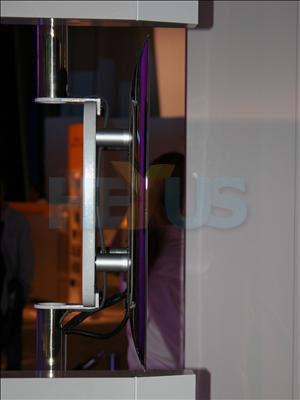 Having trudged around numerous CES halls for the past five days and seen technology that, in the main, is very similar to everyone else's, it was refreshing to lay tired eyes on the Samsung 31in OLED display that we first talked about here

The gorgeous-looking TV will be made available in 2009, so the model on display was a first-generation prototype and proof of concept for a large-screen OLED (Organic Light-Emitting Diode) TV.

Now, take a closer look at just how sleek it is. We reported that the actual panel was only 4.3mm thick, and the whole package is less than 2cm deep at the thickest point.

OLED display technology is very much in its infancy and should mushroom throughout 2008. With no traditional backlight to worry about and amazing contrast ratios to boot, OLED screens will eclipse LCDs in terms of picture quality and form-factor. We'd just like one right now!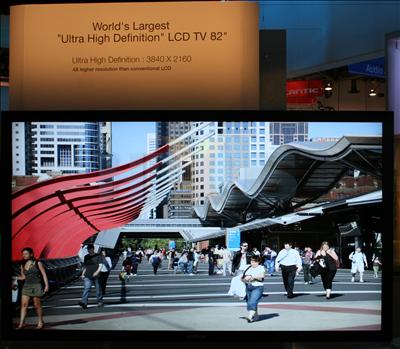 If you can't make the biggest panel on the show, which currently stands at 108in for an LCD, you can always try your hand at showcasing an 82in screen with an 8.3MP resolution. We saw a similar panel from Sharp, albeit only '64in', at last year's CES show. Samsung and Sony have both produced larger displays to feast your eyes upon, though. The picture quality was absolutely breathtaking.

All HEXUS CES 2008 content