Samsung's 2007 high-definition TV line-up, like most at the show, paid particular attention to full

(1080p)

HD support. However, unlike a couple of other big brands, Samsung is splitting its catalogue almost evenly between LCD and plasma models.



If there was a clear winner, Samsung's representatives told us, they'd have switched to it. As it stands, LCDs do some things better than plasmas but large-screen plasmas still offer excellent value and LCD-beating performance at displaying fast-moving images.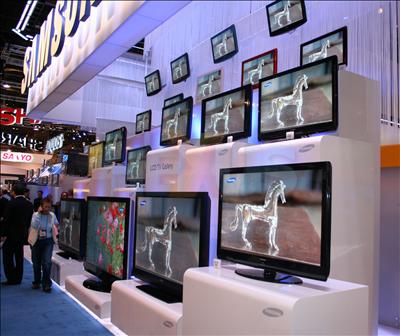 [advert]
Samsung's also introducing a bunch of technologies, under catchy names, that help 'improve the digital experience'. What's clear is that these technologies do manifestly improve picture quality. But it would be nice if the big players could stick to common names - though CE history tells us there's no chance of that.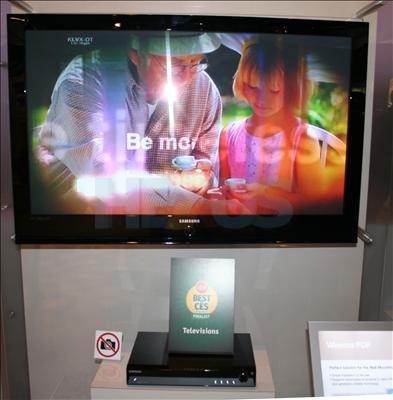 Continuing the plasma theme, and specific to the above-pictured 50in full HD model, is the box-o-tricks underneath. It carries all the usual inputs a modern receiver should, letting you plug in all your additional boxes, and will be specified with HDMI inputs by the time it is released in Q3 2007.

But what makes it and the associated plasma special is the integrated wireless link between them. This uses 802.11n MIMO technology for theoretical wireless transfer speeds of 150Mbps.

As a result, you should be able to locate the receiver box up to 30m from the flat panel TV set and stream HD content - up to 1080i at present. The flat panel's good looks can only be enhanced by this cable-free arrangement.

We saw an early sample and the picture quality over wireless was nothing to write home about. But, it's early days and we can only hope that quality can be jacked up to 1080p and bandwidth increased a little more.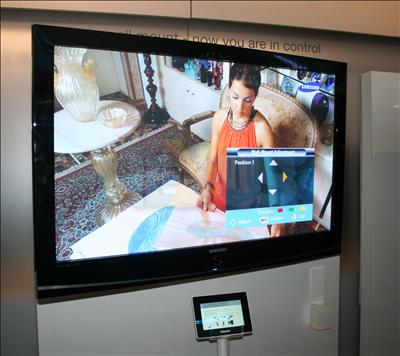 Another interesting product, and designed for flat panels in general, is an adjustable wall-mount - with added bling factor. It's controlled by the flat-panel's remote handset (assuming it's a Samsung) and can swivel the display 30 degrees left or right and tilt it forwards/backwards by 20 degrees. You can even leave the set auto-rotating as a cool gimmick at a party.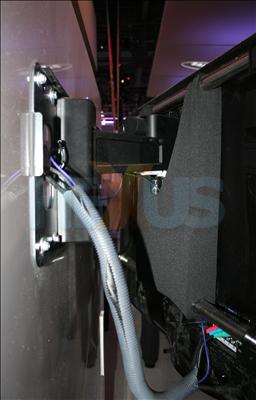 Importantly, there's a built-in safety feature that stops the display as soon as it meets any resistance - say coming into contact with a child. And, once the display is switched off, the mount automatically resets itself to a default state - about 6cm from the rear wall. The mount is said to be compatible with most flat-panel displays but will set you back a cool US$800 when launched in Q2 2007.


HEXUS.links
CES 2007 - Las Vegas :: All HEXUS coverage