A couple of weeks ago HEXUS reported upon the announcement by BT of a new Gigabit home broadband service. It would call the service Full Fibre Broadband (others might call it FTTP of Fibre to the premises), we learned. The headline uplift in speeds compared to BT's current Superfast Fibre products would be up to 25x faster, said BT in its announcement news bulletin.
Sadly, at announcement time, BT was keeping its cards close to its chest with regards to two important factors; availability and pricing. It did name some cities that would be covered by the rollout but people will be well aware that cities have plenty of regions / suburbs that get varying service levels. For pricing indications, there were none except our expectations that packages wouldn't vary too far away from plans established by Virgin for similar broadband speeds.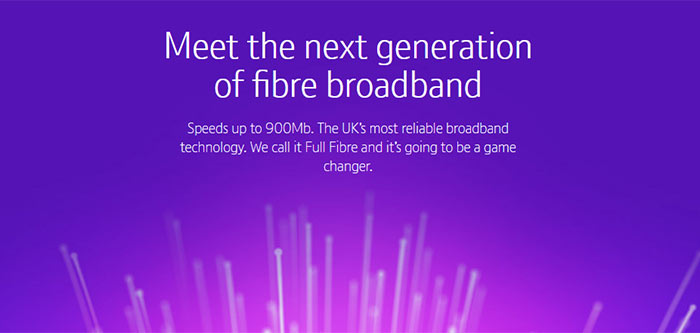 At the weekend ISP Review spotted that BT's pricing plans for its new Gigabit and Full Fibre broadband plans had gone live, and in its experienced view the plans are "surprisingly cheap". If you try and head on over to get pricing from BT's full fibre retail site yourself, you will have to check if your postcode / phone number is eligible for the FTTP service before you are quoted package pricing. Thankfully ISP Review has already done this (as I tried by address to no avail). Packages and prices are as below:
Full Fibre 100: Average Download of 145Mbps / Upload of 30Mbps
Upfront Fee: £9.99
Price: £39.99 a month for 24 months (£47.99 thereafter)
Full Fibre 500 (new): Average Download of 300Mbps / Upload of 73Mbps
Upfront Fee: £9.99
Price: £49.99 a month for 24 months (£57.99 thereafter)
Full Fibre 1000 (new): Average Download of 910Mbps / Upload of 110Mbps
Upfront Fee: £9.99
Price: £59.99 a month for 24 months (£67.99 thereafter)
Currently Openreach's FTTP network covers 2.1m premises and it is scheduled to expand to cover 4m by March 2021, then 15m by 2025.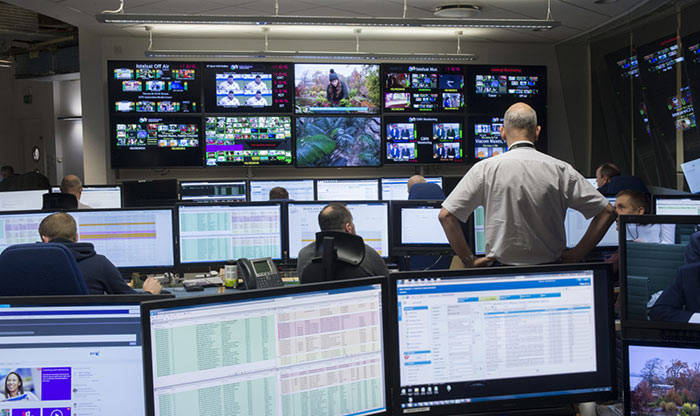 BT and Covid-19
HEXUS has previously reported upon ISPs considering the pandemic and its impact on their services, in particular Vodafone has made statements about this. On Friday BT blogged about its capacity and it sounds very confident of being able to cope with any expected upsurge in demand. It hopes to address concerns by pointing out the headroom that it seems available and the bullet points below should make that quite clear:
The UK's fixed broadband network core is built (with a lot of 'headroom') to support the 'evening peak' of network traffic, driven by high-bandwidth applications. The highest peak we've seen in evening traffic was 17.5Tb/s, driven by videogame updates and streaming football.
In contrast, daytime usage, during working hours, generally runs at about 5 Tb/s.
Since Tuesday this week, as people started to work from home more extensively, we've seen weekday daytime traffic increase 35-60% compared with similar days on the fixed network, peaking at 7.5Tb/s.
This is still only around half the average evening peak, and nowhere near the 17.5 Tb/s we have proved the network can handle.
In other observations, BT has noted that there has been a 5 per cent decrease in mobile network traffic recently and the demand is more distributed and less urban.