Today Ofcom has published its proposals to reduce the friction of mobile network provider switching. The idea is to "address unnecessary difficulties that many consumers experience when they switch or consider switching mobile provider." I'm sure that many a HEXUS reader has wasted valuable time waiting on the phone, being passed from one department to another, when they have attempted to instigate a switch. That patience-sapping process will disappear - if the proposals gain traction, with switches occuring in one working day. The new mechanism will be called 'Auto-Switch'.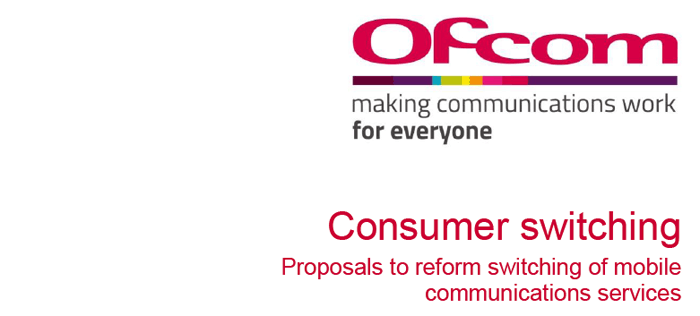 Ofcom research suggests that of the 2.5 million people who changed mobile provider said they experienced at least one major problem when switching. That's 38 per cent of all the switches from last year. Looking closer at the research figures, major bugbears were; contacting the current provider, cancelling the current contract, and porting a number.
Under Ofcom's new plans anyone wishing to switch provider, whether individuals or businesses, "would simply send a free text message to the provider they wish to leave." A text would be automatically sent back from the provider with a unique code to be passed on to a new provider who can switch them as quickly as the next day.
It doesn't matter if you want to port your existing number or not, the process will be the same. The auto-text will return two short-codes so you can choose to keep your number or not. The text would include any info regarding early termination charges, outstanding handset costs, or pay-as-you-go credit balances. Additionally, Ofcom proposes an online alternative form for customers to use.

Another bonus of the new system for customers is a proposed ban on charging for notice periods running after the switch date. Ofcom says this cutting of unnecessary restrictions would mean customers aren't paying up for both old and new services at the same time. UK mobile phone customers will save around £10m each year in total under this scheme, says Ofcom.
"We want people and businesses to benefit from simpler, speedier mobile switching, making it easier for them to vote with their feet and take advantage of choice in the market," said Lindsey Fussell, Ofcom's Consumer Group Director. "Our 'text-to-switch' plans would give greater control to mobile customers about when and how they switch, and prevent losing providers from delaying and frustrating the switching process."
It is estimated that implementing text-to-switch will cost the industry about £44 million over ten years. The idea is said to be both much cheaper and preferable to implementing a new provider lead switching process (costed at £87 million).