Ofcom has today put forward proposals for the automatic dishing out of compensation to landline and broadband customers who suffer from quality of service issues such as missed appointments and delays in installs and repairs. Rather than have to undertake a potentially lengthy and difficult claims process, telecoms customers could instead expect an automatic compensation payment in cash, or more likely as a credit on their bill, suggests Ofcom.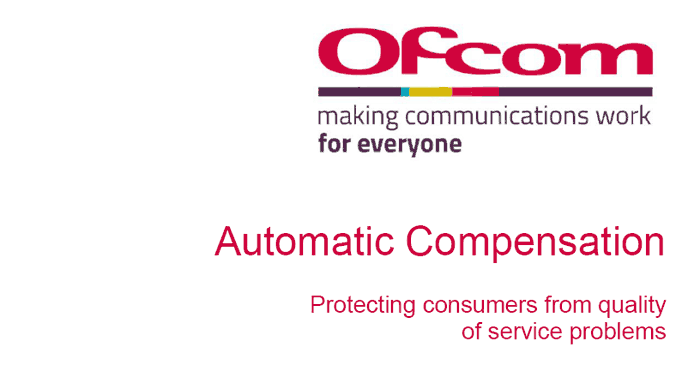 In a strategic review of digital communications Ofcom previously identified automatic compensation payments as a key measure to improve quality of service. Put into bullet point form, Ofcom wants automatic compensation payments to be triggered whenever:
Your landline or broadband is not fixed quickly enough after it has stopped working; or
Your new landline or broadband service is not up and running on the day promised; or
An engineer doesn't arrive for an appointment as scheduled.
With these proposals enacted Ofcom estimates that 2.6 million people will share £185 million in extra compensation to be paid out each year. The suggested auto payment amounts are shown in the table below.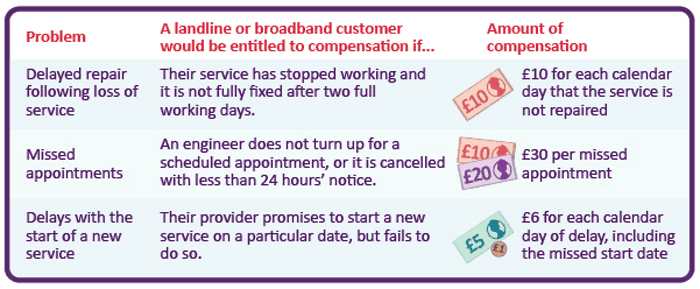 Ofcom notes that most people are generally satisfied with their phone and broadband service. However, it thinks that financial penalties piling up for poor quality of service will help motivate providers into fixing problems in a timelier manner. Ofcom estimates that each year:
There are 5.7 million cases of consumers experiencing a loss of their landline or broadband service;
Engineers failed to turn up for around 250,000 appointments; and
Around one in eight landline and broadband installations were delayed (12 per cent), affecting more than 1.3 million people.
At the current time it is estimated that on 15 per cent of those suffering from any of the above quality of service issues receive compensation payments.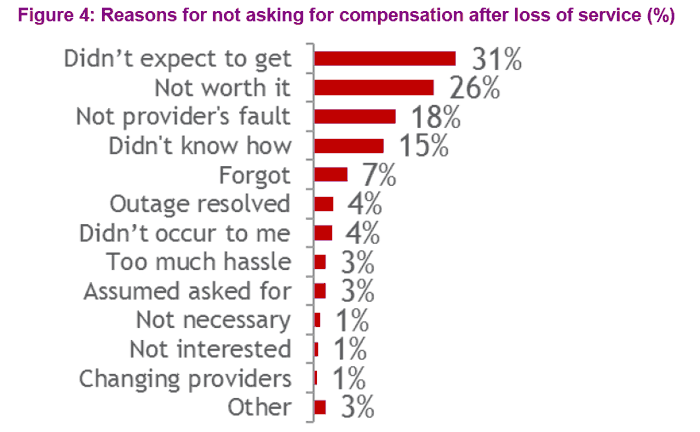 Ofcom's proposals are open to consultation until 5th June this year. Already BT, Sky and Virgin Media have jointly put forward a draft proposal to introduce automatic compensation through a draft voluntary industry code of practice. However, at this stage, Ofcom does not consider that the voluntary proposal sufficiently meets its concerns, when quality of service falls short.