Acer is postponing the release of its Windows RT devices and sitting back to wait-and-see how the market develops. The move could save the company a lot of money if it's expected scenario of consumer indifference to the new platform plays out. Previously Acer management has expressed consternation about the Microsoft Surface tablets being brought to market and has been noticeably negative about the prospects and opportunity Windows 8 and Windows RT will bring to system builders.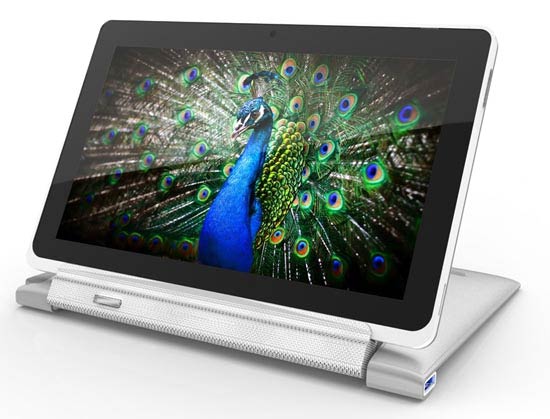 Acer president Jim Wong told Reuters that "Originally we had a very aggressive plan to come out very early next year but because of Surface, our R&D development doesn't stop, but we are much more cautious." He said the delay would be approximately a quarter year; "Originally our plan was Q1, but now I don't think it will be earlier than Q2". Mr Wong said a number of factors will affect when and if Acer launch its RT based devices such as "...how Surface is doing, how is RT accepted by customers, how Microsoft is aggressive on RT and on Surface, we don't know... We want to see."
Despite its reticence with Windows RT projects Acer today confirmed a large range of Windows 8 based computers and tablets. The new Windows 8 hardware range includes the Aspire S7 Ultrabook in both 11.6 and 13.3-inch variants, the Iconia W510 and W700 tablets, the Aspire 5600U AIO desktop and the Aspire M5 Touch and Aspire V5 Touch 10-point multi-touch Ultrabooks. Read more about those new Acer hardware products here in the press release. These new Acer Windows 8 computers will be available at retailers such as John Lewis, Comet, Tesco and Amazon.co.uk from November.
Acer Aspire S7 Windows 8 Ultrabook advert
Acer, the world's No. 4 PC vendor, has been the most vociferous hardware partner critic of Microsoft's plans to make computer hardware. Is Acer holding back from Windows RT devices because it lacks innovation and differentiation skill? Do you think it is prudent not to invest too many resources in the fledgling Windows RT at this time?