PC maker Lenovo announced its first financial quarter (ending 30th June) results today. Profits have grown an impressive 30 per cent compared to the same period last year. This quarter Beijing based Lenovo made the equivalent of US$141 million profit. Even so, the pace of growth this quarter is less than the previous three quarters, pointing at the much talked about Chinese economic slowdown.
The markets had expected a profits figure in the region of $131 million, so stock in Lenovo got a bit of a lift. The shares surged nearly seven per cent following the profits announcement. While many other PC makers bemoan the economic climate and PC market shrinking, Chief Executive Officer of Lenovo, Yuanqing Yang, remains optimistic. Part of that optimism stems from his implementation of a mobile/tablet strategy. Lenovo is putting more effort into its lines of smartphones and tablets, which are growing market segments. In China Lenovo has actually sold more smartphones (7 million) than PCs for the first time ever.
Mr Yang said "Even with a weak macro-economic environment, and the PC market seeing negative growth, these new areas still shine, especially smartphones and emerging markets. We will seize these growth opportunities, and continue to grow faster than the market." That 7 million smartphone sales figure makes Lenovo the second most popular smartphone supplier in China. At this time the company isn't making money on its smartphones and only expects to break even over the next few quarters. Once established, Yang expects similar profit margins from smartphones as from the company's PCs.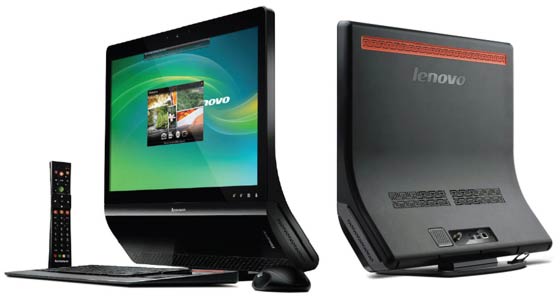 Figures show that Lenovo is closing in very closely on the world number one PC vendor spot currently held by Hewlett Packard. Research firm IDC put Lenovo on 14.9 per cent global market share and HP at 15.5 per cent in the April – June 2012 quarter. Gartner figures reveal an even narrower gap with just 0.2 per cent between the two firms.
To grow, Lenovo hasn't just followed the mobile trend and sold well in China, the company acquired Germany's Medion Computers and worked on a joint venture with NEC of Japan last year. We just had a peek at the sleek looking Windows 8 launch time Lenovo Yoga tablet, to be launched alongside Windows 8. Perhaps HP's absence from the Windows RT hardware launch pioneers list will help propel Lenovo past them.