On Monday both IDC and Gartner released figures that demonstrating that 2019 was a turnaround year for the PC industry. Ahead of 2019, traditional PCs inclusive of desktops, notebooks, and workstations, had endured a seven year slump. As independent market intelligence bodies the numbers shared by IDC and Gartner were a little different but they agreed on the important change of momentum in the past year.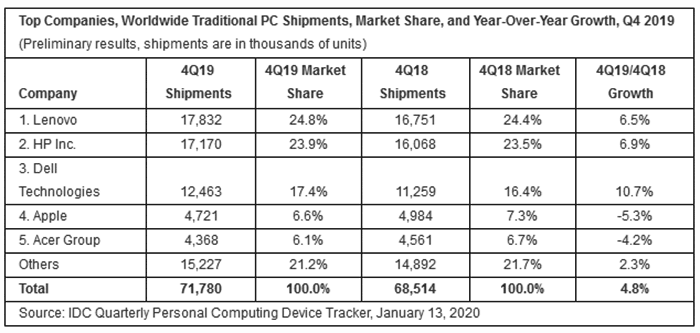 IDC's main finding for 2019 was that global shipments grew 2.7 per cent year over year in 2019, which it said was the first full year of PC growth since the market grew 1.7 per cent in 2011. Gartner's observed gains were a little more modest as it commented that during 2019 PC shipments surpassed 261 million units, showing 0.6 per cent growth from 2018. Gartner also made reference to 2011 as that last full growth year for PC makers. Both researchers noted that Q4 showed the strongest sales surge of all, but it does include the Xmas holiday.
"This past year was a wild one in the PC world, which resulted in impressive market growth that ultimately ended seven consecutive years of market contraction," said Ryan Reith, program VP with IDC's Worldwide Mobile Device Trackers. "The market will still have its challenges ahead, but this year was a clear sign that PC demand is still there despite the continued insurgence of emerging form factors and the demand for mobile computing."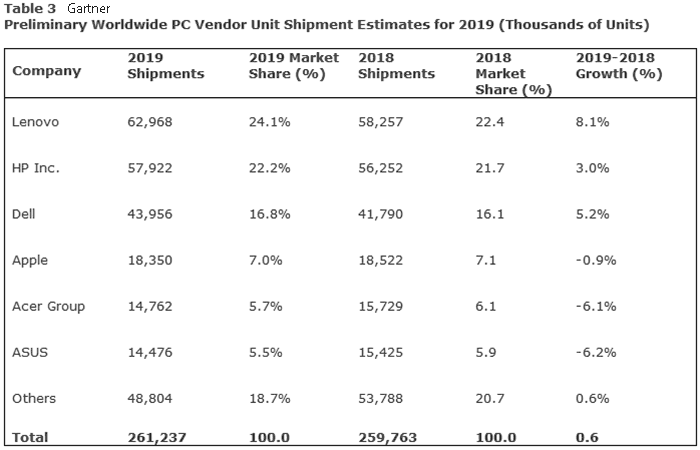 Reading through both the reports, the end of Windows 7 support is cited as a strong driver to new PC sales. This is expected to continue to propel sales in the current quarter. However the future plotted out for PC sales isn't so rosy in the medium to longer term according to the reports.
Firstly we currently have a problem with "lingering concerns around component shortages and trade negotiations," suggests IDC, and Gartner is more specific in mentioning the Intel CPU shortage. IDC reckons we will see some improvements in the PC market with new tech such as 5G and dual- and folding-screen devices along with an uptake in gaming PCs to help keep sales ticking over. However, over the next five years Gartner reckons we will witness a declining market overall.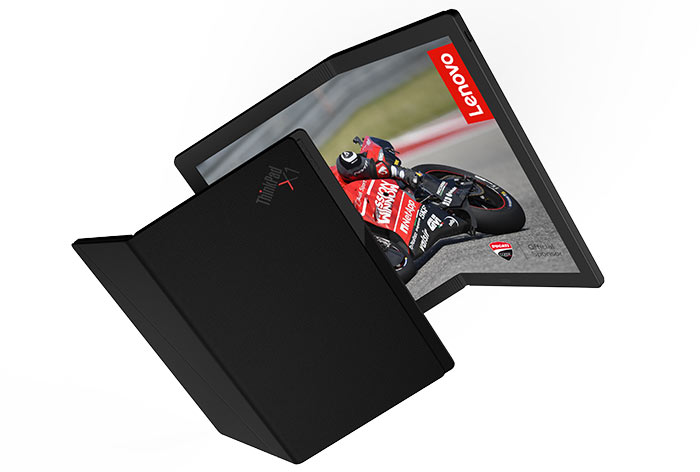 Both IDC and Gartner shared some charts showing the growth of shipments in Q4 and over the whole of 2019. The charts are broken down to show vendor sales rankings.