Market research outfit Gartner published its latest state of the PC industry findings earlier this week. Looking through the results, that tell of a 'flat' growth curve in Q3 2018, there are a few interesting highlights. First of all Microsoft has made a breakthrough into the top 5 PC vendors in the USA. The other interesting highlight is that a shortage of Intel CPUs is expected to bring challenges to the PC market.
Worldwide PC shipments in Q3 2018 totalled 67.2 million units. Demand see-sawed between rises in EMEA, Asia/Pacific and Japan regions (up) and the US and Latin America regions (down). Q3 is usually strong due to back-to-school sales, noted Gartner, but the observes weakness was offset thanks to strong sales to business.
Mikako Kitagawa, principal analyst at Gartner was concerned about the PC market going into Q4 2018. "Although the third-quarter results did not show any material impact, the Intel CPU shortage could influence the PC market moving forward with price increases and changes to the vendor landscape," noted the analyst. "While this shortage will have some short-term impacts, Gartner does not see any lasting impact on overall PC demand. Current expectation is that the shortage will continue into 2019, but Intel will prioritize the high-end CPU as well as the CPUs for business PCs. In the meantime, AMD will pick up the part of the market where Intel cannot supply CPUs."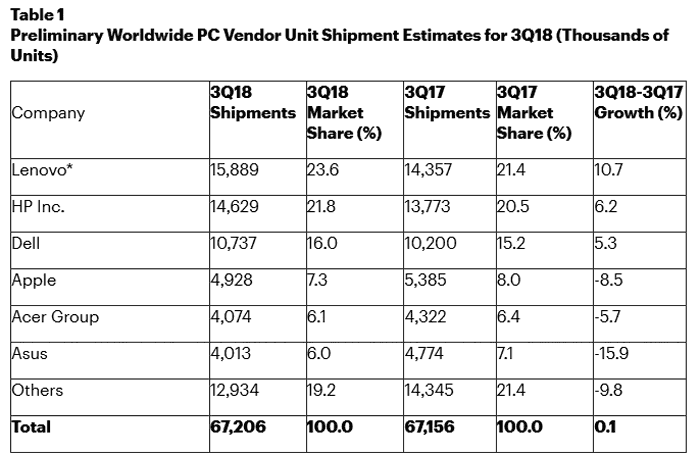 Worldwide Lenovo's market share grew an impressive 10.7 per cent, bolstered by its joint venture with Fujitsu in the commercial market. Though HP dropped to second place it still did well on its own terms – it recorded its fourth consecutive quarter of year-over-year shipment growth.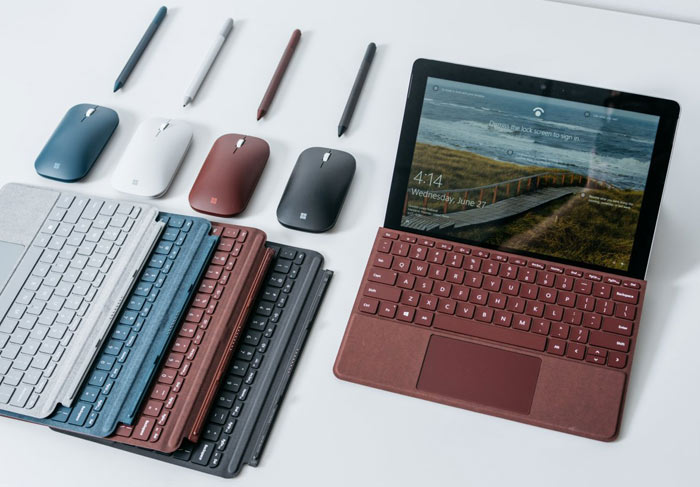 Moving onto US sales figures, and Microsoft's elevation to the top 5. Overall the US market was flat in Q3 with slight growth in desktops but slight declines in portable sales. Chromebooks experienced double digit growth during the back-to-school period but they are not included in these statistics (neither are iPads).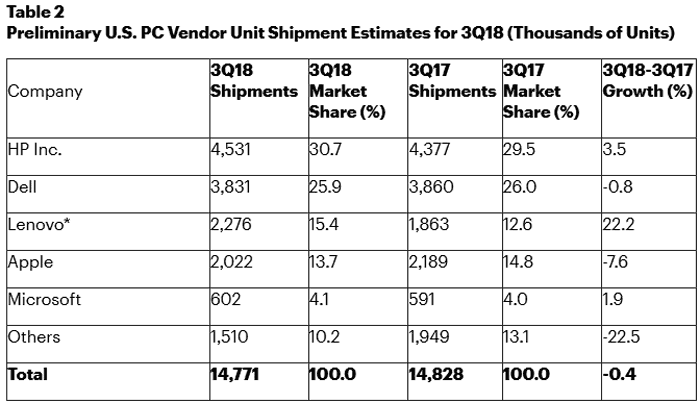 As you can see HP and Dell continue to dominate in the US with a >50 per cent share of the market between them. Microsoft may have made it into the top 5 for Q3 2018 but it is quite some way behind 4th placed Apple at 0.6 million shipments compared to 2.0 million shipments.