Retail Week reports that a trial of Amazon Fresh has started, in Birmingham UK, ahead of a full launch and rollout of the fresh, chilled and frozen food 1hr delivery service. Starting from Tuesday, Brummies could get 1 hour delivery on "about 50 key chilled food products," wrote the commercial retailing journal. It is thought that Londoners will be able to join the trial from next month.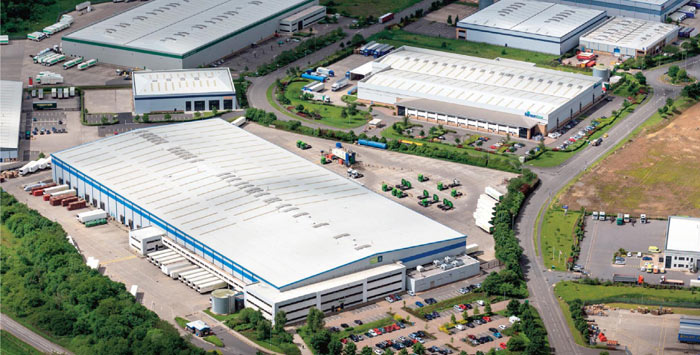 Near Birmingham, in the Midlands Golden Triangle, Amazon has leased a quarter million square foot warehouse as part of its logistical infrastructure. This is obviously ready, or partially ready, to being operational as the fresh, chilled and frozen food distribution trial has begun here. Amazon has an even larger warehouse (over 300,000 sq ft) in Weybridge, Surrey, which may be used for the London area operations. The Weybridge warehouse is currently undergoing equipment fitting.
In the US Amazon charges $99 per annum for Prime with an additional $200 for Amazon Fresh services. This is limited to the following cities; San Francisco, Los Angeles, New York City, San Diego and Philadelphia.
In the UK, Amazon Prime Now is available to Prime Subscribers (who already pay a yearly subscription) for £6.99 if a one hour delivery is requested, or for free for a two hour same-day delivery. It runs, in selected cities, from 8am until midnight and there is a minimum order value of £20.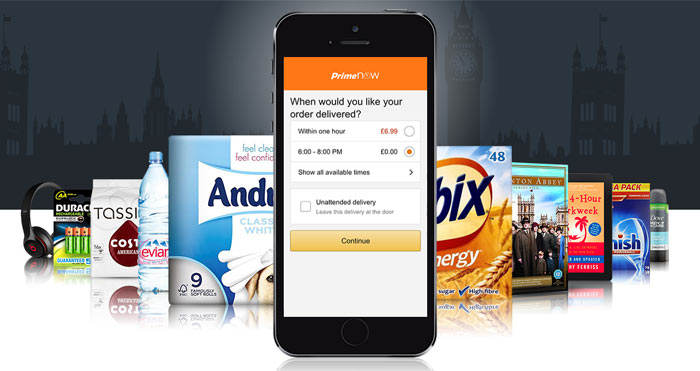 From an Amazon spokesman comment quoted by Retail Week, it sounds like Amazon Fresh will simply be an extension of the Prime Now service; "Prime Now customers already benefit from ultra-fast delivery on everything from essentials like bottled water, coffee and nappies. We are excited to be adding a range of chilled and frozen items to this selection as we continue to expand the number and variety of products that can be ordered for delivery within 60 minutes".
According to industry sources, Amazon Fresh (or a similar service under a different name) will launch fully in the UK in either Feb or March 2016. From the news of warehouse leasing thus far the launch doesn't look like it will cover a very wide area of the UK; Birmingham, South West London (Surrey) and possibly Staffordshire look to have coverage thus far.
An analyst talking to the WSJ about the developments in the UK said that unless Amazon can offer a broad range of fresh, chilled and frozen groceries it won't be disruptive to the UK market, dominated by the likes of Tesco, Sainsbury and so on.