Nintendo UK will meet up with retailers "in the coming weeks" to reveal a strategy aiming to build "Wii U momentum over the course of 2013". Various large chains that stock Nintendo's new console are losing patience with its laggardly sales performance. Gaming industry magazine MCV UK has heard from several UK store brands that have made big cuts to the Wii U's price and yet are still disappointed with sales volumes. Furthermore some retailers are considering reducing the amount of shelf space devoted to Big N's range of gaming products.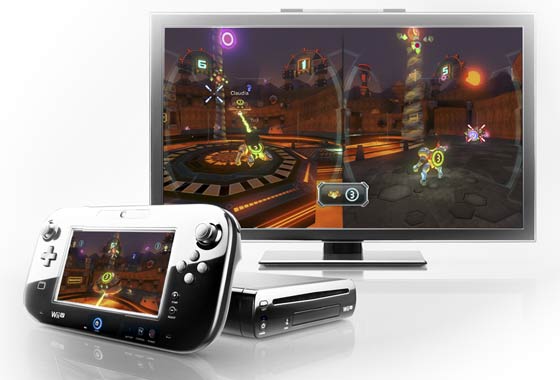 In the UK Amazon, Asda, ShopTo and GameStop have all gone ahead with their unofficial price cuts of £50 off Nintendo Wii U bundles. Has this had the desired effect? ShopTo purchasing director James Rowson spoke to MCV and said the price cut had "resulted in a smaller than desired increase in sales at this stage".
GameCube all over again
Another source, a buyer at one of the UK's largest games retailers, said that shelf space devoted to Big N's products can't be taken for granted; "Currently Nintendo has not lost space, but their mix of sales is down," said the source from the unnamed retailer. "We are looking to reduce slightly but must admit their silence on strategy is deafening at the moment. They've got to do something otherwise it is GameCube all over again".
Exciting plans
A Nintendo spokesperson also contacted MCV and said that the company will meet with all its UK retail partners to reveal its strategy for 2013. "We'll be speaking to our retailers directly over the next few weeks to take them through our plans for building Wii U momentum over the course of 2013" said the spokesperson optimistically. They added "We have a strong and broad line-up of software launching this year and we look forward to updating – and exciting – our partners over the coming weeks". Good luck to them with that.
Meanwhile Capcom's Monster Hunter 3: Ultimate was released for Wii U today; check out the video trailer below...