After the recent spate of bad news for high street technology and entertainment retailers it's good to hear that some companies with bricks and mortar stores in the UK are doing well. Today Dixons, Argos and Primark all reported good sales over the Christmas period in encouraging and optimistic press releases.
Dixons Retail
Let's pay particular attention to Dixons Retail as, owning PC World and Currys, that's of most interest to HEXUS readers. Dixons released its trading statement this morning, covering the period of the 12 weeks ending 5th January 2013. The statement starts off well; even the title is upbeat, trumpeting "Continued strength in key markets". The firm reported that like-for-like sales were up by 8 per cent in the UK and Ireland. In Europe the firm fared even better with sales up by 11 per cent. However, due to lower margins from the products it sells, the full year underlying profits are "expected to be in line with market expectations of £75 million to £85 million". This good news surprised the markets; the share price had fallen in the previous two days in anticipation of the results.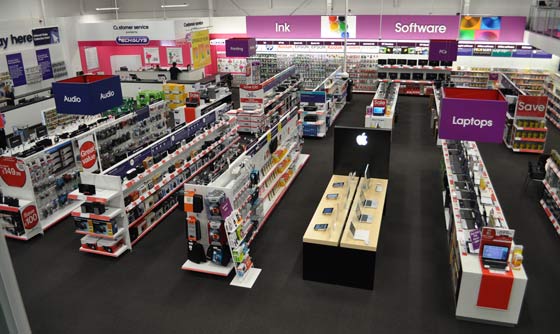 Rather than just benefitting from high street competition collapses, like that of Comet, Dixons Chief Executive, Sebastian James thought the gains were due to the company's "compelling offers" and "seamless multi-channel" offerings. He wrote in the statement that "Our key multi-channel businesses delivered an encouragingly strong result during the Christmas period, particularly in the UK & Ireland and in Northern Europe."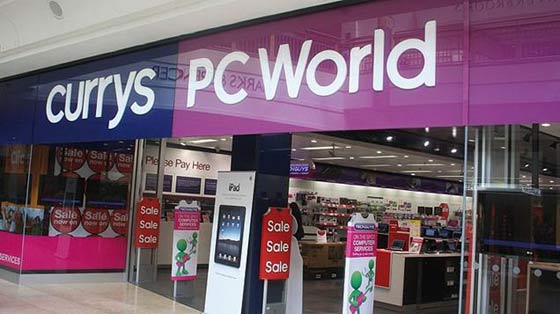 Across the festive period tablet sales were particularly strong, echoing what Carphone Warehouse reported in November. Sebastian James wrote "Tablet sales were phenomenal across our markets, which was good to see but which impacted overall headline margins somewhat." That shows there isn't a lot of profit to be made upon each tablet sale.
Argos and Primark
Sky News reports that Argos and Primark were also winners over the festive period. Argos said that its like-for-like sales were up by nearly 3 per cent in the 18 weeks leading up to 5th January. The company says it has had some success in "re-inventing" itself as a strong "digital retail leader", with 42 per cent of its Christmas sales done online. Tablets and mobile sales were of particular note with mobile phone sales up by a whopping 125 per cent.
Total sales at Primark, owned by Associated British Foods, were up by 25 per cent in the 16 weeks to 5th January and to help that figure it actually opened 14 new stores over the period.