Struggling entertainment retailer HMV has called in the administrators today. HMV had talks with its bankers over the weekend to try and renegotiate debt payments but it seems like the various parties couldn't come to an agreement. Administrators Deloitte will keep the existing 250 stores open as it seeks to find a buyer for the whole or parts of HMVs business. According to The Guardian, HMV stores employ around 4,500 people.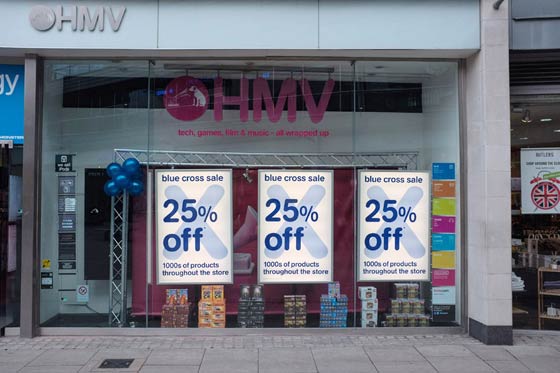 Statement from HMV
HMV issued a statement last night saying that "as a result of current market trading conditions, the Company faced material uncertainties and that it was probable that the Group would not comply with its banking covenants at the end of January 2013." HMV said that it is still in talks with banks to "remedy the imminent covenant breach. However, the Board regrets to announce that it has been unable to reach a position where it feels able to continue to trade outside of insolvency protection, and in the circumstances therefore intends to file notice to appoint administrators to the Company and certain of its subsidiaries with immediate effect." HMV expects the administrators to continue trading while they seek a purchaser. The banking covenants referred to are HMV's promises to pay back certain monies loaned according to a schedule. It seems like the company simply couldn't keep up with the payments.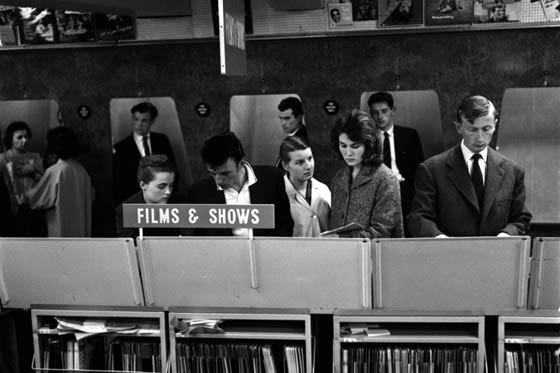 HMV, founded 1921, closed 2013?
The HMV company was founded 91 years ago and there are now grave fears for the 250-strong chain of stores and its 4,500 workforce. It has been struggling against the rise of digital sales, though it did put in some effort in online retailing and distribution. An analyst speaking to The Guardian, Neil Saunders of Conlumino, said "This outcome was always inevitable. While many failures of recent times have been, at least in part, driven by the economy, HMV's reported demise is a structural failure. In the digital era where 73.4% of music and film are downloaded or bought online, HMV's business model has simply become increasingly irrelevant and unsustainable." He added that HMV was too slow to react to the "digital trend".
Shares and vouchers worthless
Shares have been suspended from trading, leaving investors sore. Also consumers should note that the firm will no longer be accepting nor issuing gift vouchers. Hopefully not many people have held on to either their shares or gift vouchers since Christmas.