Since the former head of Apple retail, Ron Johnson, left the company last June to take a position at struggling US department store JC Penney, the company has been looking for a suitable replacement. Apple has now found their man – former Dixons boss John Browett. As part of his compensation package Mr Browett will receive a $56 million "Golden Hello" which will be paid in shares over 5 years. Last year he was paid a comparatively stingy £1 million for running Dixons, PC World and Currys.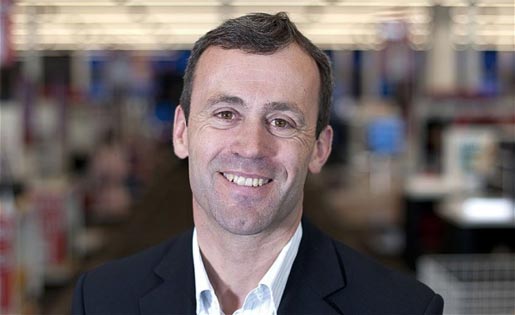 Mr Browett, British father-of-one, has now relocated to California to take the reins of Apple retail's 361 stores. A major task with which he is charged is to help Apple with a major push into Europe and to do so without any slip in standards. Apple Stores are performing well and took $6.1 billion in sales in the final quarter of 2011 so it's a high standard to keep up.
John Browett's track record must have impressed the Apple leadership as he took control of Dixons in 2007 when it was struggling and consistently under-performing. Yet Dixons managed, over the 4 years of Mr Browett's leadership, to fend off the Best Buy challenge which petered out a few months ago with all ten Best Buy megastores closed. News a few days ago shows that Dixons have a new credit lifeline from the banks and will hit the top end of their full-year profit targets at about £70 million. Moving into Apple Store retailing will be a very different proposition for Mr Browett, it will be interesting to see what, if any, noticeable changes occur in the Apple Stores on our high streets.