IKEA have today unveiled a new range of furniture with integrated TV and video systems. The range will be called Uppleva, which sounds pretty good for an IKEA effort, it means "Experience". As usual with IKEA it's a modular system that can be chopped and changed with different components to make it fit your available space and storage requirements.
There will be at least 3 different sizes of LED backlit TV starting at 24" with 2.1 sound system, wireless internet options and integrated DVD / Blu-ray players. It's all combined into one single piece of furniture; no messy wires and mismatching styles here. Furthermore there will be a single remote for the package combination you choose. The complete unit has a pretty good 5 year warranty to boot. However it's not coming to the US and UK until spring 2013. People in Sweden, France, Italy, Poland, Spain, Denmark, Norway and Portugal will be able to get the system earlier; in autumn 2012.
This is a new market for IKEA and it should be a successful one if their history is anything to go by. The integrated furniture and technology idea was implemented by designer Francis Cayouette. There have been plenty of furniture designs containing TVs in the past but this one should go very nicely with some of the IKEA furniture a lot of people already own and style their homes with.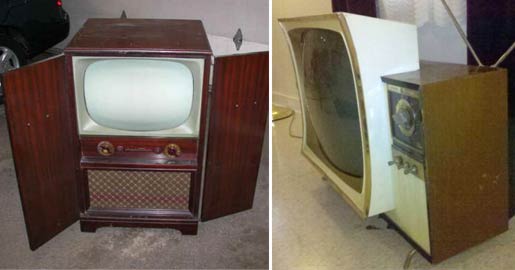 Old TV furniture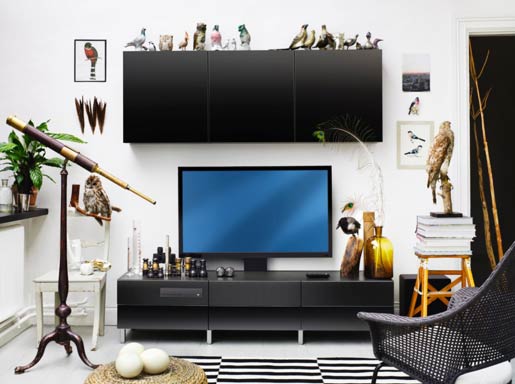 New IKEA Uppleva, telescope not included
Spec for the IKEA Uppleva includes;
LED TV sizes 24" and up
Prices starting at 6,500 SEK (US$960, £600)
DVD and Blu-ray options
Wireless streaming capability
DIVX playback
Single remote
2.1 sound with wireless subwoofer
TV Made in China by TCL Multimedia
2 x USB ports
4 x HDMI ports
FM radio
5 year guarantee
We will have to wait for reviews to find out crucial buying decision information regarding picture and sound quality but it looks like a nice integrated system. It's also an interesting step into home entertainment for this retailing colossus. What next, the IKEA-puter and IKEA-Pad?