Microsoft has announced that it will open its first UK store on 11th July. The flagship store is situated on Oxford Circus in London and its 21,932 square feet of retail space covers three floors. Microsoft's bricks and mortar presence in the UK is overdue, some might say, as it has already opened flagship stores in New York and Sydney, as well as stores across the US, Canada and Puerto Rico. Of course it has an established online store presence in many more counties (over 190 countries).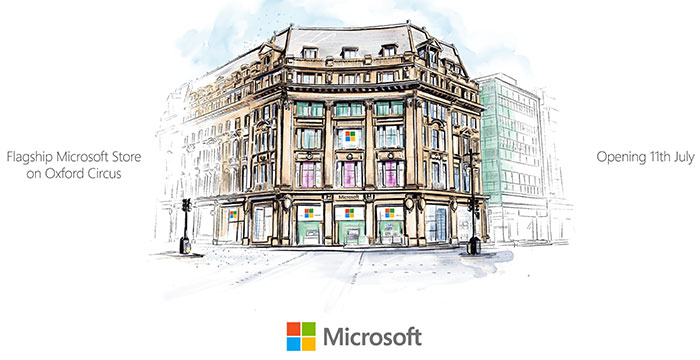 The UK flagship store is "designed to build connections with the local community, customers and businesses," claims Microsoft. In addition to the traditional retail zones which feature the product rages you might expect (Surface, Windows, Office, Xbox and PC gaming, HoloLens mixed-reality), there will be an 'Answer Desk'. This support desk will be a dedicated area where customers "get tech support, training, repairs and advice from trusted advisors." Microsoft generously pledges that support will be offered to customers "no matter where the device was purchased, the brand or operating system".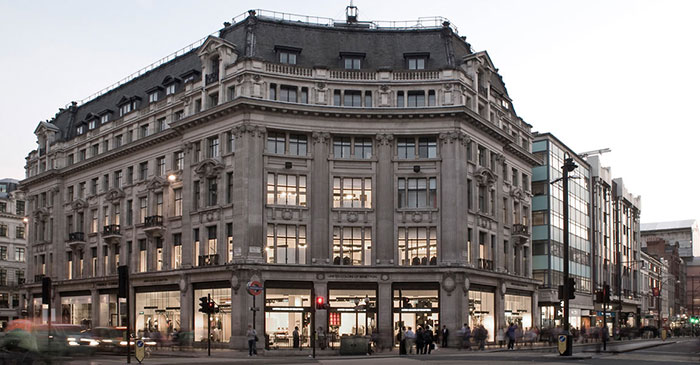 Pushing the boundaries of the traditional store format further, Microsoft will also use the prestigious central London space to host its own community theatre which it describes as "a space for tech, coding and STEM learning". It says that this space can be used by business owners, gamers, students and teachers and so on. Incidentally the address was previously a Benetton store.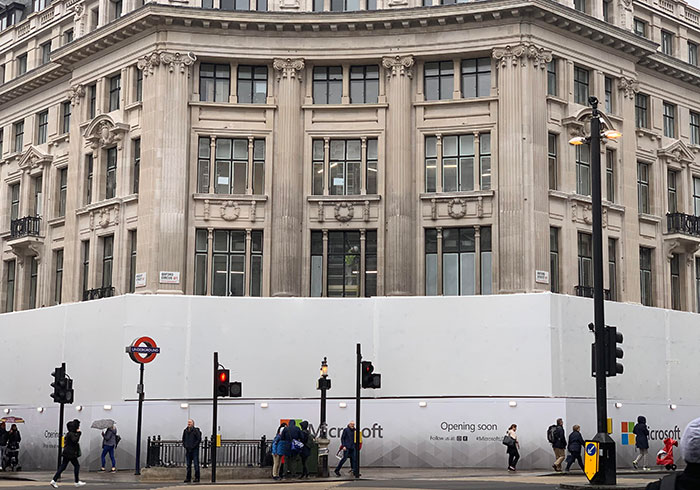 Microsoft's flagship store investment in the UK joins its three gaming studios, start-up hub Reactor London, and the Microsoft Research Lab in Cambridge already established over here.