Microsoft has announced some significant changes to its OneDrive storage plans. It says the planned changes are to be implemented in "pursuit of productivity and collaboration" but it's hard to see anything productive or positive about the changes, from a user perspective. The overall trend in Microsoft's announcement is that of cutting storage allowances and bonuses. Even paid subscriber plans are being scaled back. The changes look set to impact starting from the beginning of 2016.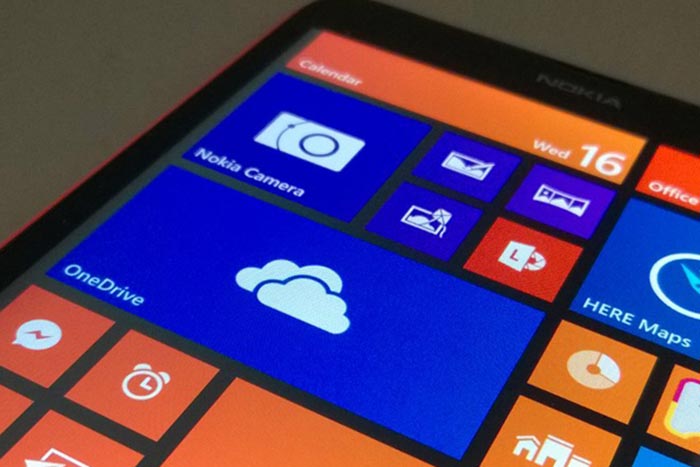 The changes to OneDrive are being partly blamed on service 'abusers'. In a blog post, trying to provide reason for its impending huge storage cuts, Microsoft bleats that its unlimited cloud storage offer to Office 365 consumer subscribers was used by some to store entire movie collections and DVR recordings. It went on to inform readers that "In some instances, this exceeded 75TB per user, or 14,000 times the average." Apparently that goes against the grain of the OneDrive service which isn't intended to be an "extreme backup" solution, but as a high-value productivity and collaboration platform.
Microsoft's OneDrive changes are bullet pointed as follows:
We're no longer planning to offer unlimited storage to Office 365 Home, Personal, or University subscribers. Starting now, those subscriptions will include 1TB of OneDrive storage.
100GB and 200GB paid plans are going away as an option for new users and will be replaced with a 50GB plan for $1.99 per month in early 2016.
Free OneDrive storage will decrease from 15GB to 5GB for all users, current and new. The 15GB camera roll storage bonus will also be discontinued. These changes will start rolling out in early 2016.
Furthermore if you are an Office 365 consumer subscriber and have stored in excess of 1TB you will be notified and given another year to figure out what to do with your files. Such users will also be given the option of a pro-rata refund. Free users with over 5GB of files will also get a year to move around excess files. Current 100GB or 200GB OneDrive subscribers won't be affected but new users won't have access to those plans.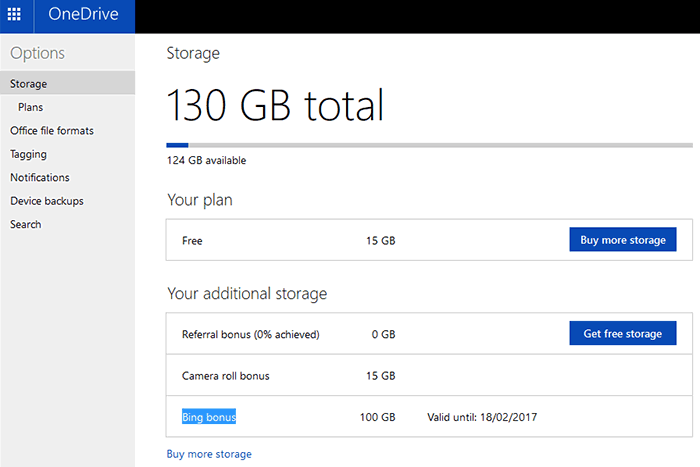 Through various promotions I currently have 130GB available on OneDrive (as above, 6GB used up) which I have used for smartphone/tablet camera auto-uploads for about 18 months. I'm hoping for a U-turn or amendment to some of the proposed changes, but it looks like I have plenty of storage for the next 15 months thanks to a 'Bing Bonus' that I can't even remember getting. The OneDrive free user capacity slashing to 5GB provides even less storage than when it was launched (7GB), and competitors like Google Drive offer a base free level of 15GB of cloud storage.