At WWDC earlier this month we first heard Apple's plans for Apple Music. It was the centrepiece announcement at the developers conference above other traditional WWDC topics such as new iOS and Mac OS X releases and chat about Apple watchOS2.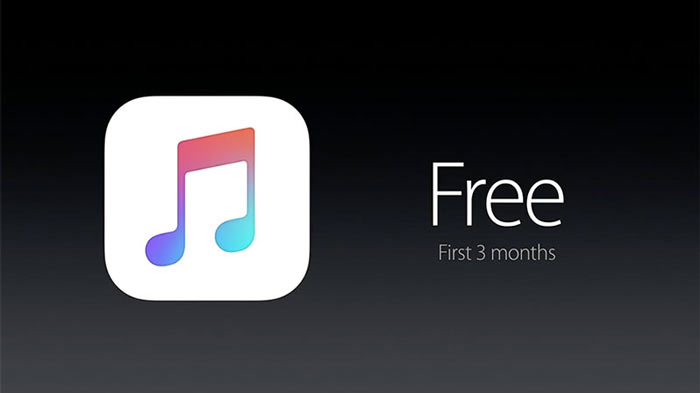 Apple wants to pair its iTunes clout with bought-in Beats muscle to bludgeon competitors such as Spotify. To complete its mission it seems to have wanted to make use of the good will of the community of musicians during a three month free trial of the soon to launch service. It didn't want to pay royalties during that three months of aural pleasure it was giving away to Apple Music adoptees...
"We don't ask you for free iPhones"
At the weekend pop star Taylor Swift wrote an open letter to Apple and this seems to have been the catalyst to change the Apple Music artist royalties policy. In the letter Swift explained why she was holding back her album 1989 from any form of distribution by the service.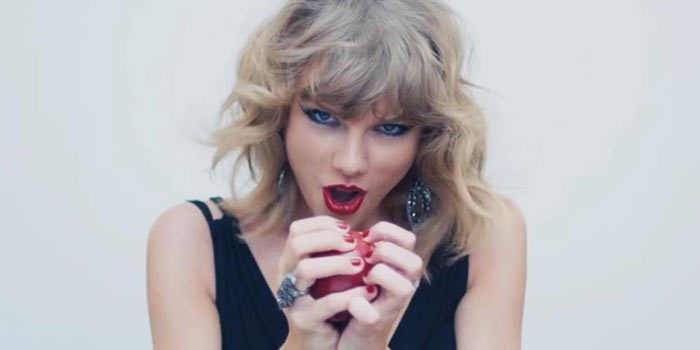 To start with she said that she thought the lack of royalty payments to writers, producers, or artists for the free trial three months was "shocking, disappointing, and completely unlike this historically progressive and generous company". But it was her conclusion that hit home with many commentators; "... it's not too late to change this policy and change the minds of those in the music industry who will be deeply and gravely affected by this," she appealed. "We don't ask you for free iPhones. Please don't ask us to provide you with our music for no compensation".
As reported by the BBC, last week UK-based independent record label Beggars wrote, in a similar vein to Swift, that it failed to see "why rights owners and artists should bear this aspect of Apple's customer acquisition costs". However it is probably thanks, in the main, to Taylor Swift's 'big clunking fist', that Apple has changed its mind.
A few hours ago Apple's Eddy Cue wrote "We hear you @taylorswift13 and indie artists. Love, Apple." Ms Swift has since replied "I am elated and relieved. Thank you for your words of support today."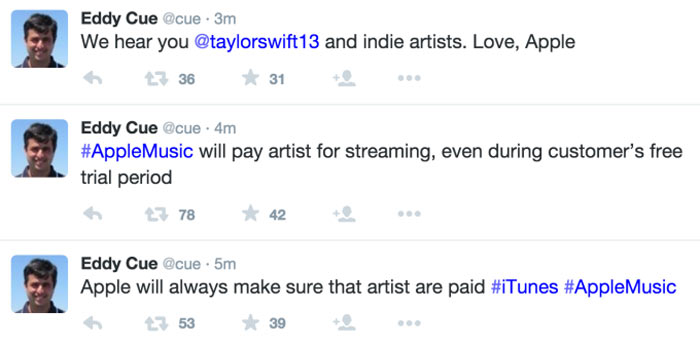 Now that their 'demands' have been met it remains to be seen what the mighty Swift and Beggars record label will do about Apple Music.