Orange France is looking to sell minority stakes in its Dailymotion video sharing website. Yesterday the chief exec of Orange told a French TV channel that Microsoft was one of the interested partners. Last year Yahoo! sought to buy a larger 'controlling stake' in Dailymotion, as its own YouTube competitor, but the deal was sunk by the French government. In any new deal Orange would retain a controlling stake, which should appease the government bodies that keep their eyes on such deals. The French state also has a business interest in any deals as it owns 27 per cent of Orange.
Chatting with a French TV channel at the MWC in Barcelona, Orange chief executive Stephane Richard said that he is still in talks with Microsoft. The WSJ says that the talks have been in progress for some time. Last year Steve Ballmer visited Paris to begin negotiations. However, now that he has admitted Microsoft's interest in Dailymotion, Richard reminded the interviewer that "This doesn't mean that we will reach an agreement but I am very hopeful we will succeed".
People close to Orange told the WSJ that in one potential deal Microsoft will buy about 10 per cent of Dailymotion. This deal would also involve Microsoft bundling Dailymotion into its devices and services offerings – like preinstalling the Dailymotion app in various Windows platforms.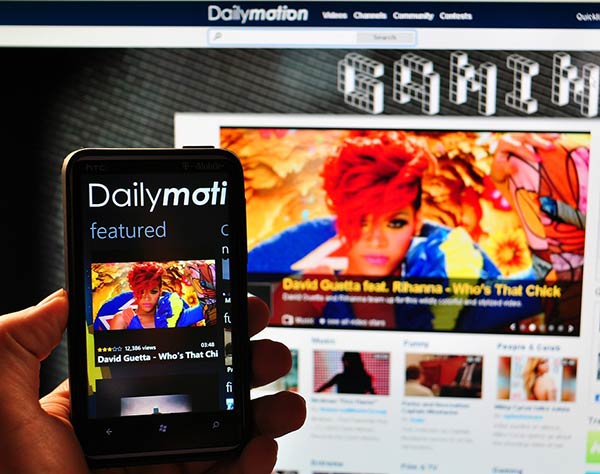 Reuters had another quote from Stephane Richard, saying "I think it makes a lot of sense for us, as for Microsoft, to reach an accord that would be above all a partnership". However Microsoft has declined to comment upon any talks with Orange.
Orange is looking at other potential Dailymotion partners, particularly in content creation. It thinks that while YouTube and Dailymotion are now both largely free to watch there will be moves to provide more high-quality content, for one-off fees or paid subscriptions, in the future.