After losing its trademark dispute against UK Broadcaster British Sky Broadcasting back in summer 2013 with an agreement to give Microsoft "a reasonable period of time to allow for an orderly transition to a new brand", Microsoft has now indicated it is renaming its SkyDrive storage to OneDrive.
Microsoft has yet to confirm an official launch date for when the changeover will happen; only briefly announcing that "SkyDrive will soon become OneDrive" in its first OneDrive blog post. The new concept of OneDrive is said to be based on the tagline- "OneDrive for everything in your life," - one place to store all your content. With the choice of name Microsoft also ties it into the Xbox One brand a little closer.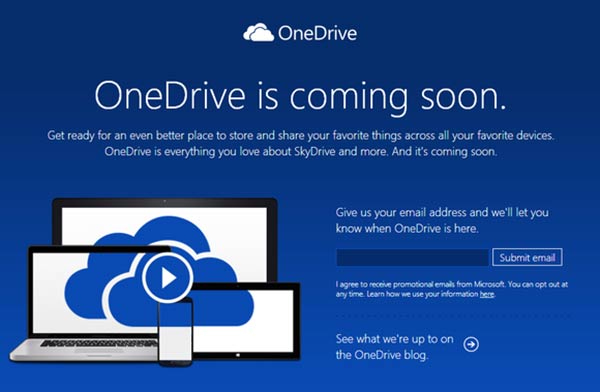 SkyDrive users will see little change in the service they're getting other than name, as the blog says that services "will continue to operate as you expect." The blog also hints that there may be new features on its way as it adds, "OneDrive is everything you love about SkyDrive and more."
An extra 20GB storage from some OneDrive customers
WPCentral has reported that Microsoft is contacting some users to offer them a free storage boost. Several users have received emails from the firm offering an extra 20GB cloud storage for a year. This is probably related to the upcoming name change in order to reward loyal customers. I haven't got that any such email...
More name changing for Microsoft?
Microsoft is rumoured to be changing and rebranding its Office Web Apps as Office Online, according to ZDNet. This will also relate to individual apps being renamed to Word Online, Excel Online, PowerPoint Online and OneNote Online.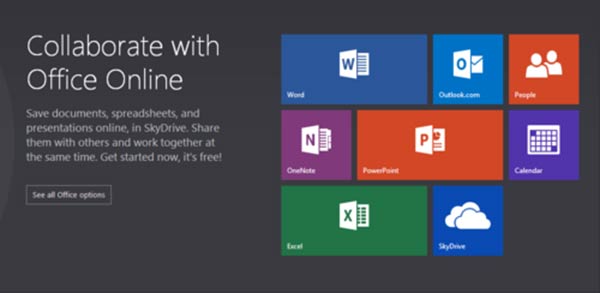 It is thought that this might be a change to allow the Web Apps to become more easily discoverable from inside OneDrive and Outlook.com but officials at the firm declined to comment on the matter and said, "we have nothing to share."