Yesterday BT announced, as part of the BT.com site makeover, that "BT Yahoo! services will be closed". BT's official line on the changes is that the switch from, or dumping of, Yahoo services is simply part of a redesign which will make BT.com "more informative, engaging and useful for you to visit every day", also BT Mail will be "simple and easy to use". Looking under the surface, The Inquirer suggests the move away from Yahoo services is in reaction to a long history of BT customers complaining "about hacked accounts and spam".

BT.com makeover
BT's main site and portal will be spruced up and launched in June 2013. The main feature focus will be upon "up-to-the-minute news, entertainment, technology and lifestyle stories, picture galleries, videos" complemented by an email account, online billing, other BT service information and customer help. The new site will "work seamlessly on computers, smartphones and tablets". Also when BT Sport launches it will provide some exclusive sports content to the site.
BT Mail
Also in June, BT Mail will launch. This email service will be "simple and easy to use" when it launches this summer. Your BT Mail account will be easily accessible via your computer or smart device and will also be accessible using dedicated email client software.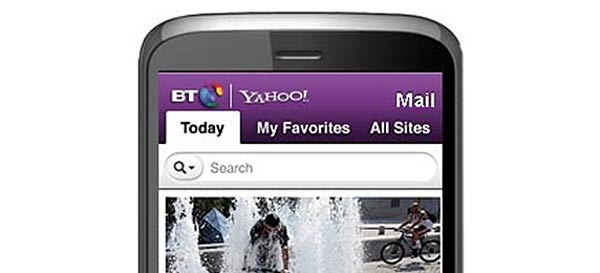 When BT.com relaunches the existing BT Yahoo website portal and email service will be closed, with all email service switched to BT Mail. "After this, BT Yahoo! Mail users will be able to access their email from the new BT.com. We plan to migrate users of BT Yahoo! Mail over to the new BT Mail service by the end of 2013," says BT.
The Inquirer reports that, due to BT's upcoming changes, Yahoo will lose about six million email account users. Also a large amount of people who might have browsed Yahoo's portal, because of its partnership with BT, will now have their eyeballs directed to BT's home grown portal.